Boycotting next polls to be suicidal for BNP: Menon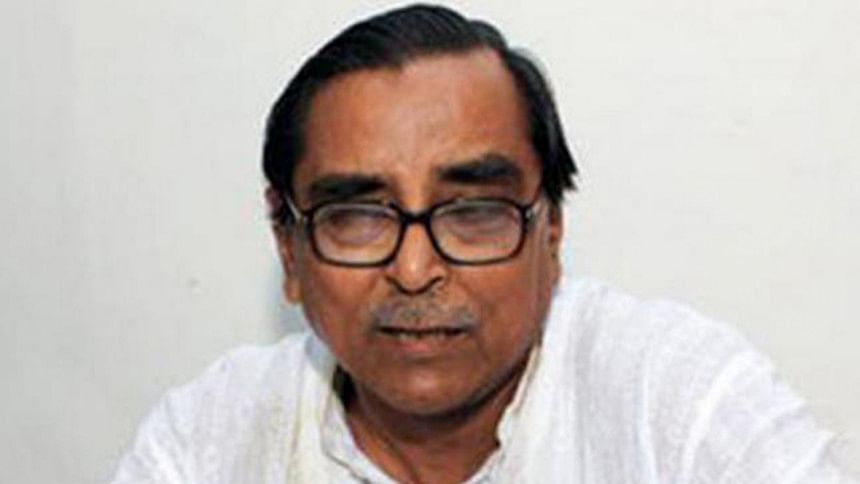 Workers Party of Bangladesh President and Civil Aviation and Tourism Minister Rashed Khan Menon today said BNP should take part in the next general elections as boycotting the polls will be suicidal for that party.
"I think BNP will join the next elections and it will be the right decision for them (BNP) as boycotting the polls will be suicidal," he told the reporters after its scheduled dialogue with the Election Commission (EC) at the Nirbachan Bhaban at Agargaon here.
A 15-member delegation led by the party President Rashed Khan Menon joined the dialogue with Chief Election Commissioner (CEC) KM Nurul Huda in the chair.
Four Election Commissioners -- Mahbub Talukdar, Md Rafiqul Islam, Kabita Khanam and Brigadier General (Retd) Shahadat Hossain Chowdhury -- and Acting Secretary of EC Secretariat Helaluddin Ahmed were present on the occasion.
Menon said the next election will be held under the present government as per constitution.
The Workers Party gave 14 proposals to the EC. Those include using EVM system along with ballot papers, not to register anti-liberation party and free the election from terrorism.
The EC also held another dialogue with National Awami Party at 3 pm today.
The EC began dialogue with 40 registered political parties from August 24, said Helaluddin Ahmed.
The EC, at first, held dialogue with Bangladesh Sangskritik Jote on August 24, he added.
Helaluddin Ahmed said the EC invited the parties from bottom of the list in line with the sequence of registration.
Talks will be held with two parties each day and 10 representatives of each party are invited to join the talks, he added.
On October 12 (tomorrow), the EC will hold dialogues with Bangladesher Communist Party at 11am and Ganatanthri Party at 3pm.
On July 31, the commission started holding dialogues with stakeholders and election experts.