'BB heist probe report after Philippines settles case'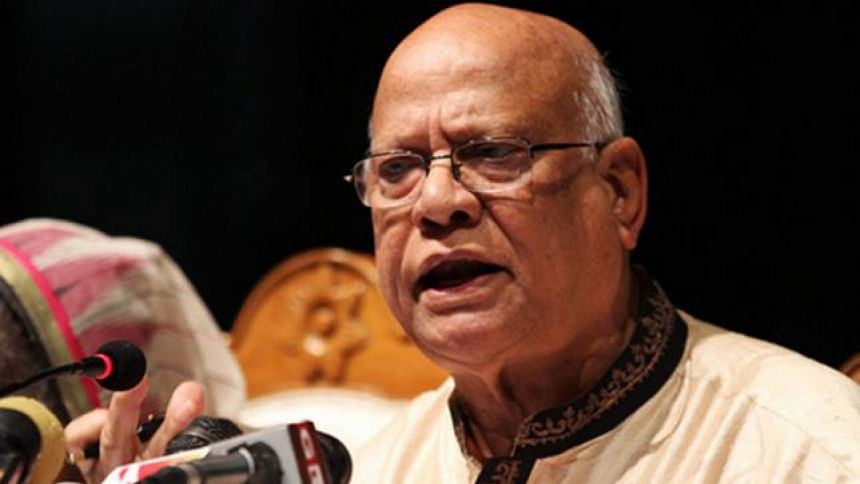 Finance Minister AMA Muhith today said the investigation report on reserve heist of the Bangladesh Bank is not being made public as a case is pending with a court in the Philippines.
The minister came up with the remarks while talking to the reporters after attending a seminar on "Medical Waste Management" arranged by Sylhet City Corporation at a hotel in Sylhet this morning.
A total of USD $81 million was heist by international cyber hackers from Bangladesh Bank's treasury account with the New York's US Federal Reserve Bank on February 5, 2016.
Following the incident, the government formed a 3-member investigation committee, headed by central bank's former governor Dr Farashuddin, on March 19 last.
The probe body submitted its preliminary report to Muhith in April while the final report on May 30 last year.
Addressing the seminar, the finance minister said that necessary and scientific steps should be taken to ensure the proper waste management of Sylhet City Corporation.