'Ansarullah militant' held in India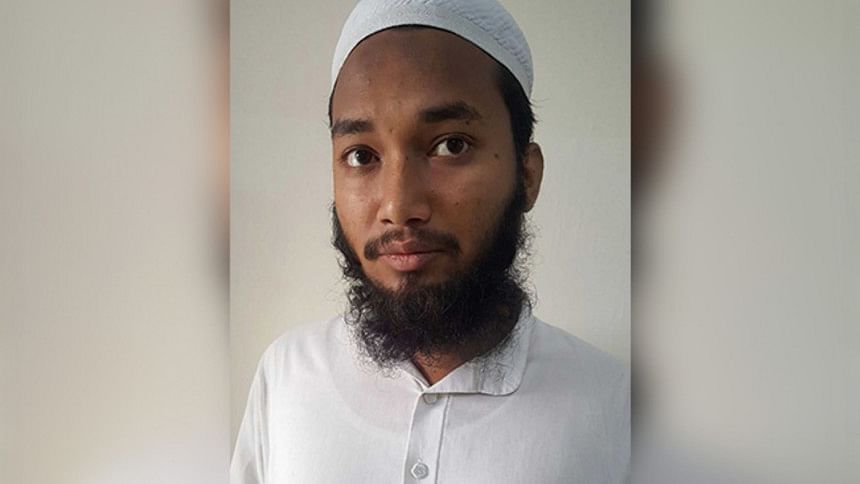 A Bangladeshi national, who is suspected to be a member of banned militant outfit Ansarullah Bangla Team (ABT), was detained in Muzaffarnagar district of India's Uttar Pradesh today.
A team of Anti-Terror Squad (ATS) of the country detained Abdullah Al Mamon from Kutesara locality in Charthawal area of the district, our New Delhi correspondent reports quoting Asim Arun, inspector general of state police in Lucknow, capital city of Uttar Pradesh.
Read More: Singapore detains 8 Bangladeshis
Abdullah is a resident of Mymensingh district, according to a statement issued by the police squad.
During an interrogation, Abdullah disclosed that his main task was to help ABT members to settle down in India, the statement said.
Police are now conducting massive searches in three districts of the state to find out if there is any sleeper cell of ABT in the area, it adds.
Abdullah was living in the area for the past one month. Earlier he had been residing in Darul Ulum Deoband, a leading Islamic seminary in Asia, in the Uttar Pradesh since 2011, said sources in the elite anti-terror body National Investigation Agency (NIA).
You might like: 6 militants to die for Ashulia bank heist
"He also got his multi-purpose Aadhaar identity card and passport prepared on fake identity," Arun said.
The police official said, "Abdullah is associated with ABT outfit and was involved in preparing fake identity proofs of terrorists, especially of Bangladesh, and helps them get safe hideouts in India."
Three others were being interrogated in this connection, an NIA official said.
Read Also: Blogger Rajib Murder: Convicted planner, deported from Malaysia, arrested
An al-Qaeda inspired Islamist outfit, Ansarullah Bangla Team (ABT) was banned by Bangladesh government on May 25, 2015 for its militant and anti-state activities.
It has been accused of a series of attacks on secular writers and bloggers.
In 2015, the group had published a hit-list of international bloggers and activists. Nine of the people named were UK nationals and two were from the USA.