'Euro 2016 in France could be terror target'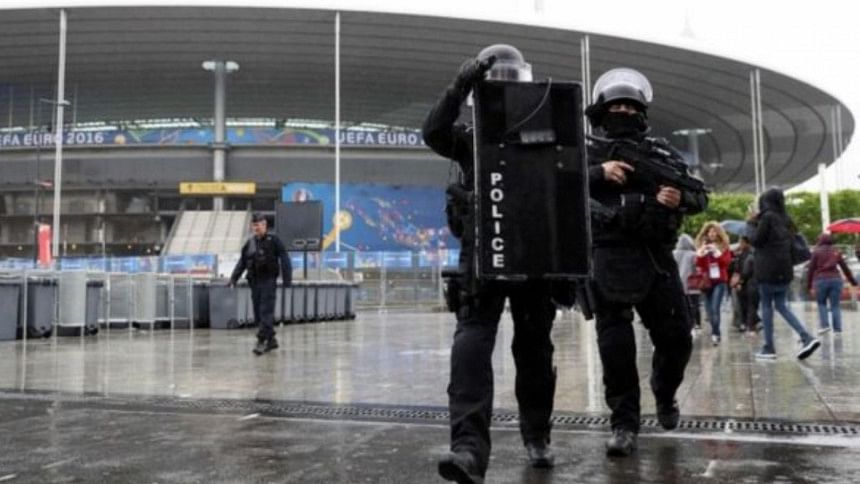 The US has warned that the Euro 2016 football championship being held in France next month could be a target of militant attacks.
"The large number of tourists visiting Europe in the summer months will present greater targets for terrorists," the State Department said.
The event is being hosted from 10 June to 10 July at various venues.
France is already under a state of emergency following last year's Islamist-claimed attacks in Paris.
The near-simultaneous assaults on a stadium, concert hall, bars and restaurants left 130 people dead and many more wounded.
In March, 32 people died in neighbouring Belgium when suicide blasts hit Brussels airport and a metro station. So-called Islamic State said it was behind both the Paris and Brussels attacks.
Up to a million foreign fans are expected in France for the tournament, which involves the continent's top national teams.
In its travel alert for US citizens, the State Department warns of the dangers of militant attacks throughout Europe.
While it routinely issues travel alerts for short-term risks worldwide, this is only the third time in 20 years one has been issued for Europe.
The attacks could hit tourist sites, restaurants, commercial centres and transportation, the State Department warns, with large events such as Euro 2016 singled out.
The warning also cites the Tour de France cycle race and the Catholic Church's Youth Day in Krakow, Poland, which is expected to draw up to 2.5 million visitors.
An unnamed US official told the Reuters news agency they had no particular threat information that gave rise to the latest alert.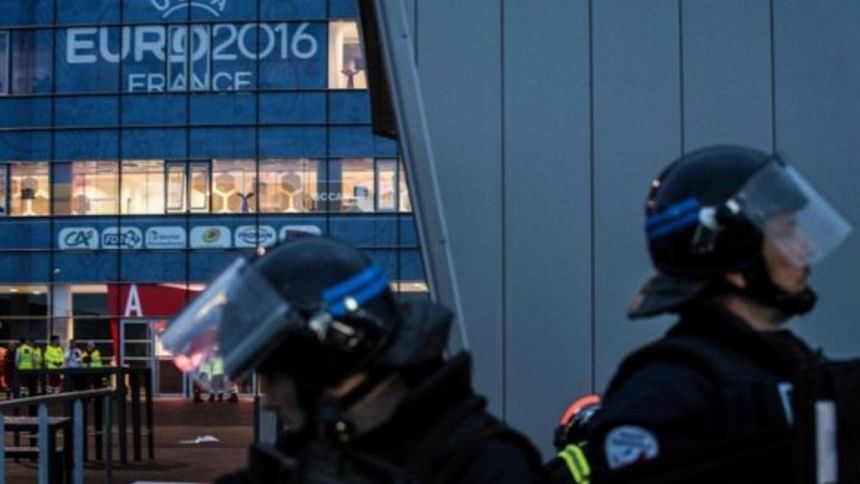 Experts give their view
Shamila Chaudhary, a former Obama administration official, told the BBC's Tara McKelvey that it was standard practise for the US to issue alerts for places where terrorism was "normalised" - and that now includes Europe.
"I think Europeans themselves - forget Americans - have been in denial about their domestic terrorism," she said.
But Richard Barrett, a former head of counterterrorism for MI6, said US officials often issue these kinds of alerts when they hear about potential threats - just because they obliged to tell people about them, not because anything is going to happen.
With this alert, the information that is provided is rather vague. As he says: "They're talking about the whole of Europe."
"It may have just been a response to signals and a lot of noise," added Henry Crumpton, who served as the State Department's top counterterrorism official and is a former CIA officer.
Travel alert is a precaution, not a warning
Britain's Foreign Office has warned of a high threat from terrorism in France.
Asked if it wanted to comment on the warning from the US, it said it had specific advice for football fans travelling to the competition.
France's state of emergency was extended to included the tournament, and it also plans to deploy anti-drone technology as another precaution.
More than 90,000 police, soldiers and private security agents are being deployed as well.