Babar at DMCH for checkup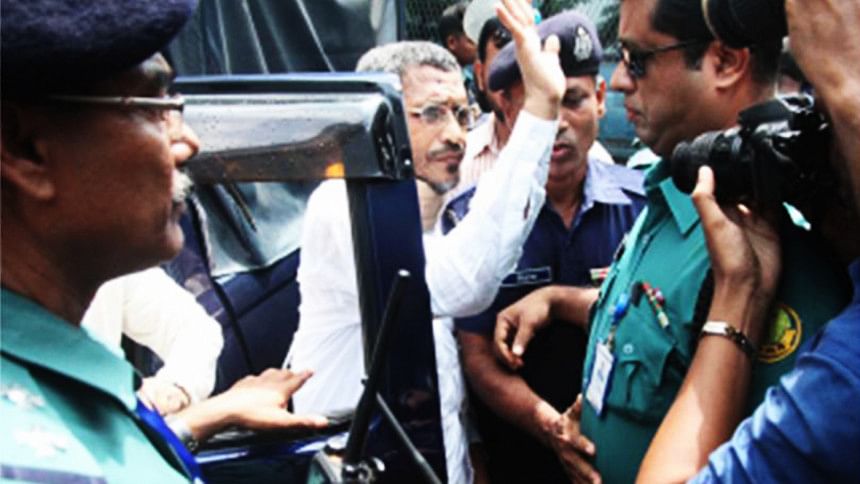 Former state minister for home Lutfozzaman Babar has been taken to Dhaka Medical College and Hospital (DMCH) for medical checkup following an order of a Sylhet court dealing with former finance minister SAMS Kibria murder case.
The jail authorities along with Babar, an accused in former finance minister SMA Kibria murder case, started from Kashimpur Jail-1 in Gazipur for DMCH around 8:00am, said Subrata Kumar Bala, jail super of the jail.
"Babar has been taken to hospital in compliance with a Sylhet court order," Bala said.
The Sylhet Speedy Trial Tribunal on Thursday asked the Kashimpur jail authorities for his check up following an appeal submitted by Babar through his lawyer, said Kishore Kumar Kar, public prosecutor of the tribunal.
On September 13, the tribunal framed 32 people including Babar in the murder case of the Awami League leader.
The then opposition lawmaker and Awami League leader Kibria and four others were killed in a grenade attack on a rally in Habiganj on January 27, 2005.
Babar is also a death row convict in Chittagong arms haul case filed for smuggling in 10 truckloads of firearms in 2004.