AL MPs asked to carry out campaign against rumours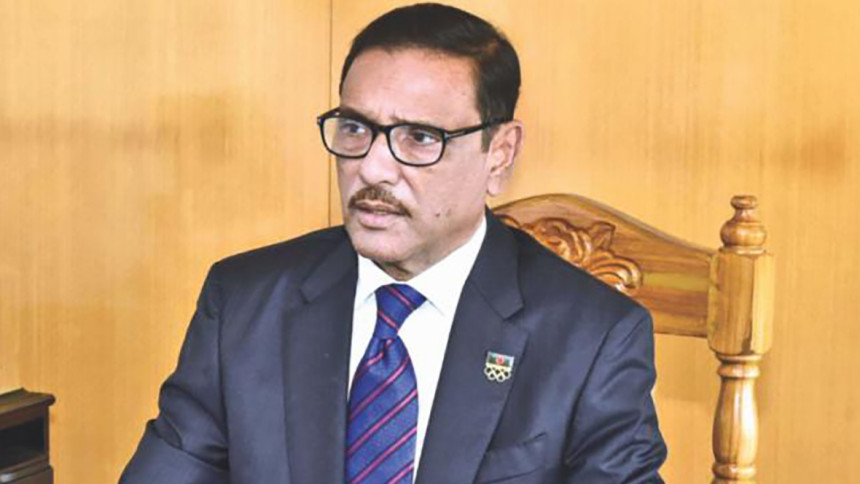 Awami League lawmakers have been asked to go to their respective constituencies and carry out campaign against the spread of rumours and mass beating, Road Transport and Bridges Minister Obaidul Quader said today.
The instruction has been given by Jatiya Sangsad Chief Whip Noor-e-Alam Chowdhury Liton, Quader said while briefing journalists at his secretariat this afternoon.
The minister said party leaders and activists have also been given instructions from the party to raise awareness against the ill effects of spreading rumours in their localities.
"Rumours have resulted in some very terrifying situation. People have been injured, even killed and the government has taken a very strict stance. And I believe this will come under control soon," the minister added.
"I have talked to the IGP (Inspector General of police) and the home minister and they have assured me they are working on the matter," he further said.
DENGUE OUTBREAK
The outbreak of Dengue Fever has taken on a very terrifying form and loss of life is occurring both in and out of Dhaka, the minister said.
"I have talked to both mayors of Dhaka city. The Dhaka South mayor told me that the insecticide used for controlling mosquitoes is quite ineffective. I have asked the health minister to ensure that the mayors get to effective mosquito repellent," he added.
ON ISSUANCE OF FITNESS CERTIFICATE FROM BRTA
Bangladesh Road Transport Authority has been asked to prepare a work plan and to ensure that all vehicles without valid fitness documents can collect their fitness certificates by September 30, Quader said.
BRTA has even been asked to work six days a week until 9:00pm, if required, to ensure all certificates are issued in due time, he added.
He also expressed doubt over the number of vehicles without fitness certificate saying that  many of these cars are possibly not on the road anymore.
ON THE POOR CONDITION OF ROADS AND HIGHWAYS
The minister said the roads that have been damaged in the floods will have to be completely fixed one week prior to Eid-ul-Azha.
A monitoring team of the ministry is working to ensure the matter, he said.
Asked whether the ministry will be able to fix 400kms of roads damaged by the flood, Quader said that engineers of roads and highways department have the experience.
STUDENT PROTEST ON 7 COLLEGES AFFILIATED WITH DU
"We are aware that students of Dhaka University (DU) are demonstrating demanding cancellation of affiliation of the capital's seven colleges with the university," Quader said.
The prime minister has been informed of the matter and once she is back, a logical decision will be taken after considering the practicalities, he added.