2 more 'drug peddlers' killed in 'shootouts'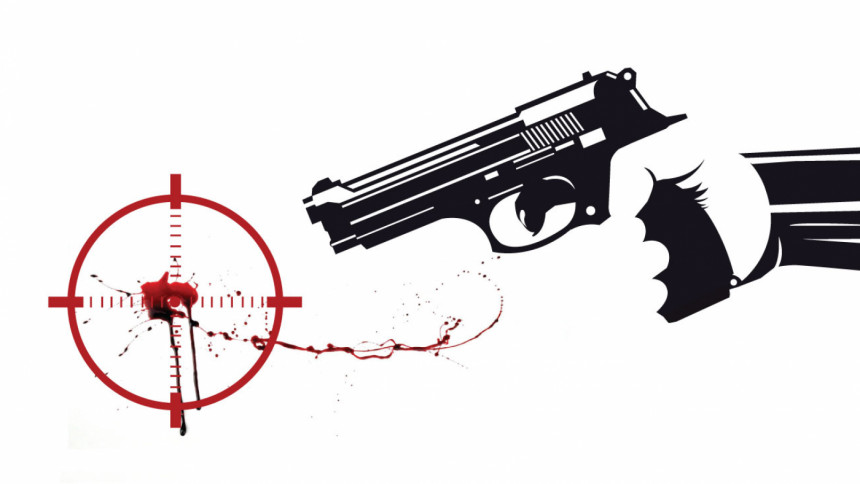 Two alleged drug peddlers were killed in separate incidents of "shootout" with Rapid Action Battalion in Munshiganj and Rajshahi early yesterday.
In Munshiganj's Srinagar upazila, Sohrab Hossain, a resident of the upazila and an alleged drug peddler, was killed in a "gunfight" with Rab.
Mohitul Islam, a company commander of Rab-11, said Sohrab was accused in 13 cases for drugs, murder and abduction.
The Rab official claimed that the "shootout" took place when a Rab team raided Chhatrabhog area at around 4:30am, after receiving information on a drug consignment handover.
Sensing Rab's presence, the criminals opened fire at them. As they retaliated, Sohrab was left dead on the spot as the others fled, claimed Mohitul, also an assistant superintendent of police, adding that two Rab men were also injured.
Rab claimed it recovered one pistol, one bullet, and 600 yaba pills from the spot.
Meanwhile in Rajshahi, a suspected drug peddler was killed in a reported "gunfight" with Rab in Nobogonga area.
Kashia Danga Police officials claimed that the dead was identified as Mukul, 45.
The "shootout", Rab officials said, occurred shortly after a Rab team was patrolling the area and noticed a few people whose movement seemed suspicious.
When challenged, they opened fire at the Rab men, who retaliated, officials of Rab-5 claimed in a text message.
The "gunfight" left Mukul with bullet wounds, while the others managed to flee. He was rushed to Rajshahi Medical College Hospital where doctors declared him dead, Rab said.
With the two, at least 204 "drug peddlers" have been killed since the nationwide anti-narcotics drive began on May 4.
Most of them were claimed to have been killed in so-called shootouts involving police and Rab, while family members of some had alleged that law enforcers cooked up stories of "gunfights" to cover up murders.