Leader of robbery gang active during shutdown killed in gunfight: DB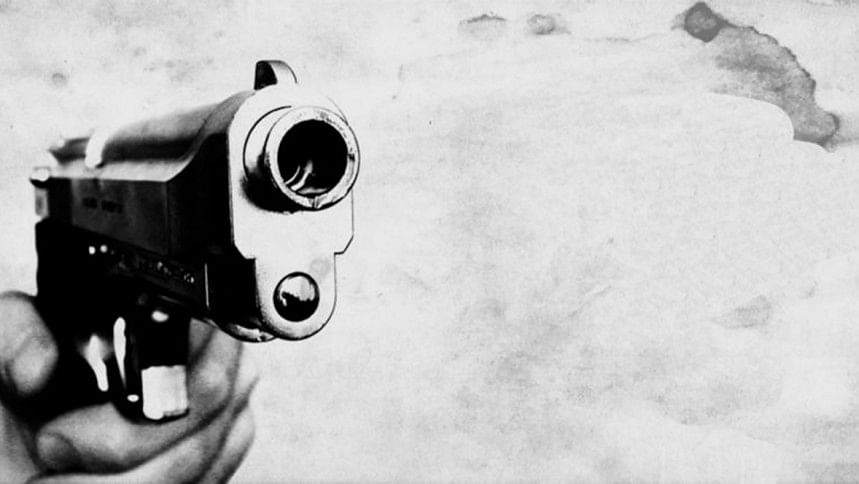 An alleged robber was killed in a "gunfight" with detectives in Bosila area of Dhaka early today.
Ali Hossain Titu (25), a ring leader of a robbery gang, led many robberies and muggings in the city and outskirts amid the shutdown enforced to contain the spread of coronavirus, according to law enforcers.
Golam Mostafa Rasel, deputy commissioner of detective branch (West Division) of Dhaka Metropolitan Police, said they arrested five members of the gang on Sunday following robberies at two pharmacies in Mohammadpur on April 1 and Khilgaon on April 5.
The arrestees told detectives about their gang leader Titu who was preparing for another robbery in Mohammadpur's Bosila area around 12:30am today. The gunfight took place when a DB team conducted a drive there, the official said.
Sensing presence of detectives, the robbers opened fire at the law enforcers who retaliated, resulting in the gunfight, he claimed.
As criminals fled away minutes later, detectives found a bullet hit body on the spot and rushed him to Dhaka Medical College Hospital where doctors declared him dead.
Apart from the robbery at pharmacies, this gang robbed vegetable and poultry laden trucks and mugged people on the empty roads from April 1, the DB official said.