Suspected drug peddler killed in Benapole 'gunfight'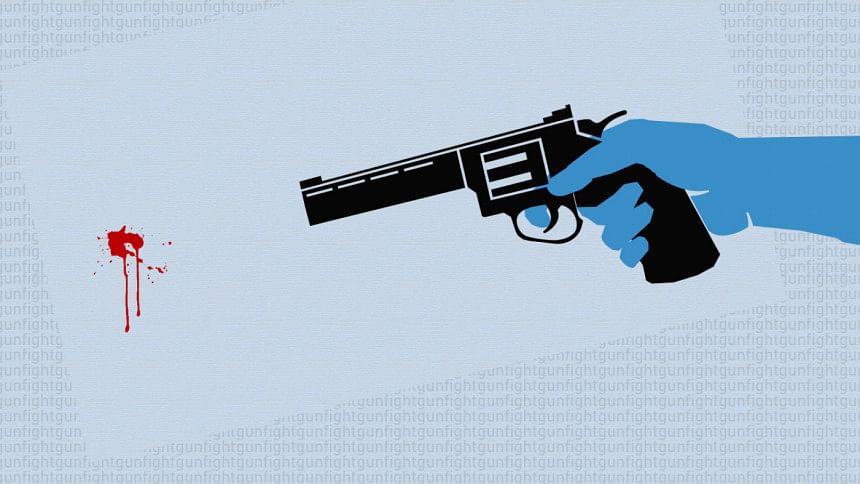 A suspected drug peddler was killed in what Border Guard Bangladesh (BGB) claimed a gunfight at Agrobhulot border area in Benapole this morning.
The deceased was identified as Sujan Mia, 35, hailing from Kagojpukur village in Benapole municipality, our Benapole correspondent reports quoting Lt Colonel Imran Ullah Sarkar, commanding officer of BGB Battalion-21.
Acting on a tip-off, a team of BGB Battalion-21 conducted a drive in the area around 4:00am. Sensing the presence of the law enforcers, the drug dealers opened fire and hurled bombs towards the BGB team prompting them to retaliate triggering a gunfight, the official said.
At one stage Sujon was caught in the line of fire and suffered bullet wounds, he said.
He was taken to Jashore General Hospital where he was declared dead, the commanding officer said.
BGB Habildar Akmol Hossain, 45, was critically injured in the incident and was taken to Dhaka by helicopter for better treatment.
Large amounts of Phensidyl and four powerful bombs were recovered from the spot, he said.
A bomb disposal unit of Rapid Action battalion (Rab) arrived at the spot and defused the bombs, he added.