'IS claims' Hindu priest, Buddhist man murders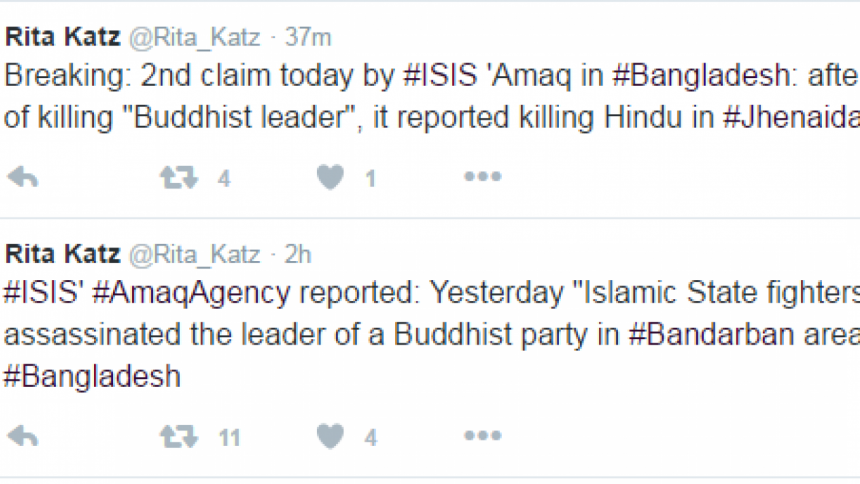 A Hindu priest has been killed in Jhenidah and a Buddhist man in remote district of Bandarban in a style that bears the hallmark of previous suspected militant killings. 
Both murders have been reportedly claimed by Islamic State, according to a Tweet of US-based SITE Intelligence Group's Director Rita Katz.
Hindu priest Shymananda Das, 62, of Sree Sree Radha-Madan temple of Uttar-Kastasagra village in Sadar upazila, was killed by three motorcycle-riding assailants around 5:30am, police said.
The attackers fled the spot leaving the victim critically injured, Rajkumar Biswas, a grocer near the temple, told our Jhenidah correspondent.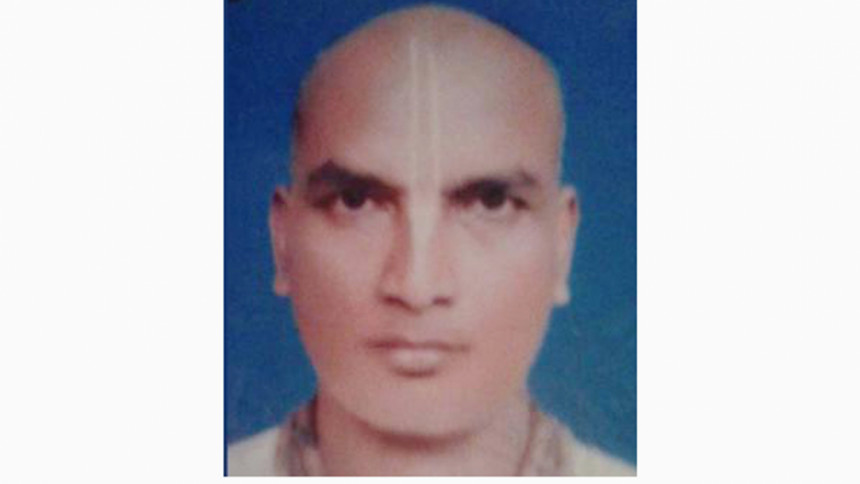 He was rushed to Jhenidah Sadar General Hospital where the doctor declared him dead. District police's Additional Superintendent Sheikh Azbahar Ali endorsed the facts.
Temple management committee's President Subal Chandra Ghosh said Shymananda left home 10 years ago. Since then he was serving as a priest in the temple in solitude.
Three weeks ago, Jhenidah saw a similar killing of another Hindu priest.
In Bandarban, Buddhist man Mong Shwe Lung Marma, 55, a farmer of the ethnic community and also a former ward-level leader of the ruling Awami League, was killed last night.
Unknown assailants led a machete attack on the man at Samshankhola around 9:45pm last night, said Abul Khair, officer-in-charge of Naikkhangchhari Police Station. "He died on the spot."
READ MORE: AL leader stabbed dead in Bandarban
Elder son of the victim, Usha Thoai Marma, told our Bandarban correspondent his father was a "simple farmer and had enmity with no one in the area."
"Mong was familiar for his kind heart and generosity," said Md Alam, Baishari union parishad chairman. "We cannot accept this murder."
In May, another Buddhist monk was brutally murdered in the area.
A case was filled in this connection.The body was taken to Bandarban Sadar Hospital for autopsy.
The incident bore the hallmark of recent spate of killings reportedly carried out by so called militants, OC Abul Khair added.