Annisul for bringing storm drainage system under city corporations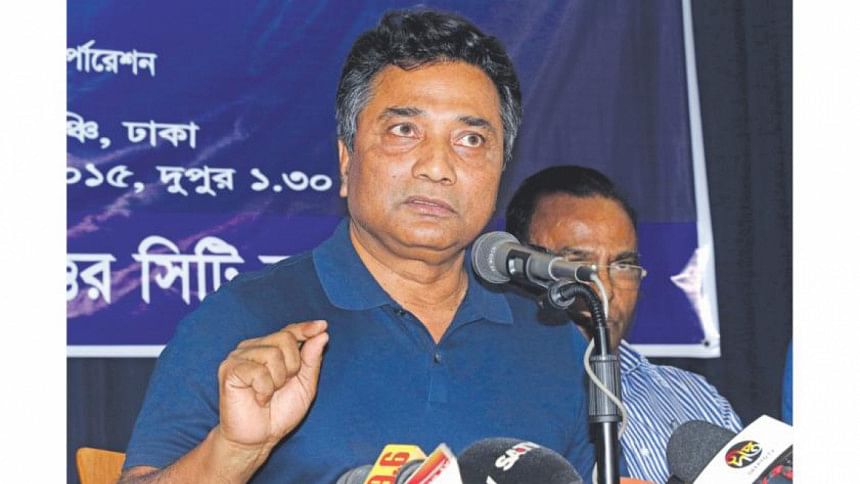 If entrusted with the management of city's storm drainage system, Dhaka city corporations would play a role in resolving the acute urban flooding and water logging problem in the capital city, said Dhaka North City Corporation Mayor Annisul Huq today.      
Otherwise, the city mayor has hardly anything to do practically in this regard, as it is the mandate of Wasa to maintain the city's storm drainage system, he said while hosting a views exchange meeting with the chief executives of different television stations at a city hotel.
Dhaka district administration owns the city canals that are a vital part of the storm drainage system. Out of total 43 canals in the city, a quarter to half of the width of 23 canals have either been grabbed or clogged with solid wastes and delinked with lakes and rivers.
Citing the World Bank recommendation, he said that storm drainage management should be handed over to city corporations.
Mentioning his helplessness as the mayor in preventing an opulent Urs festival occupying a public (Anwara) park at Farmgate, Annisul said that Rajuk owns the park and police and parliament authorities had already endorsed the event occupying the public space.    
All the city parks should also be handed over to city corporations for better maintenance, he said.   
Annisul said that he had initiated programmes on cleaning his part of capital city with permanent secondary solid collection stations, installation of waste bins, greening the city with gardening, closed circuit cameras for security, new fleet of public buses for better public transport and U loops for traffic discipline.