Anik confesses of beating up Abrar in 2 phases
He says in his confession statement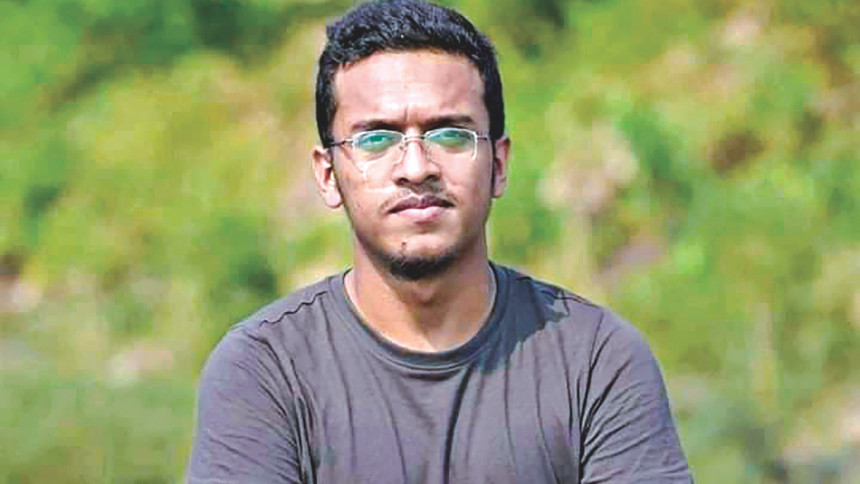 Anik Sarker, who was the most ruthless among the attackers of Buet student Abrar Fahad, today gave his confessional statement before a magistrate.
In his statement, Anik stated that he beat the victim up with a cricket stump in two phases at a room of Sher-e-Bangla hall of Buet.
Later, he along with other accused took the victim to a staircase of the dormitory and called a doctor for his treatment.
Metropolitan Magistrate Md Atiqul Islam recorded Anik's confessional statement under section 164 of the CrPC after Detective Branch Inspector Md Wahiduzzaman, also the investigation officer (IO) of Abrar murder case produced him before his chamber.
But details of the confessional statement could not be known immediately.
After recording the statement, the magistrate sent him to Keraniganj Central Jail.
Abrar Fahad, a second-year student at the electrical and electronic engineering department of Bangladesh University of Engineering and Technology, was beaten to death by a group of Chhatra League men at the hall on early Monday.
Yesterday, another accused Meftahul Islam Xion, sports secretary of Buet unit BCL, gave his confessional statement.
Meanwhile, Majedul Islam Majed, another accused of the murder case, placed on five-day remand today in connection with the murder.
Majed, a student of Materials and Metallurgical Engineering department and also a BCL leader of the university unit, was arrested Majedul from Sylhet on October 11 in connection with a case filed over Abrar murder.
Metropolitan Magistrate Nivana Khair Jessi passed the order after the IO DB Inspector Wahiduzzaman produced him before a court in Dhaka seeking a ten-day remand prayer.