5th JS session starts
To continue till Nov 14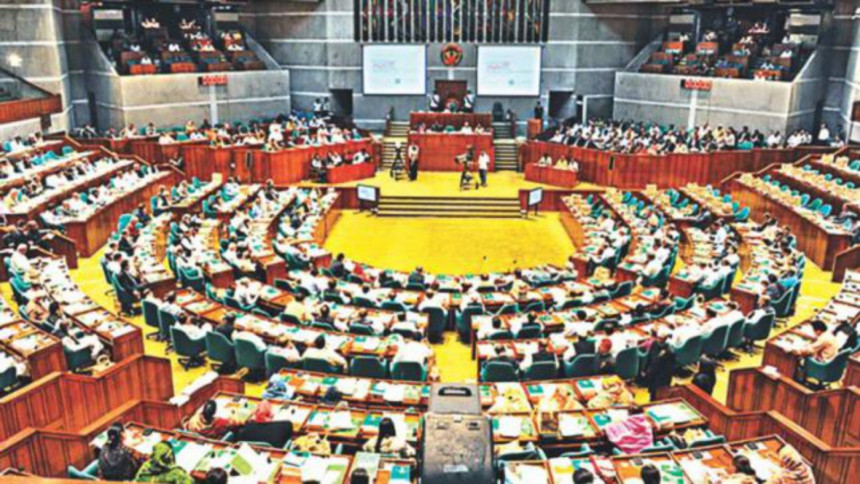 The fifth session of the 11th parliament that began today will continue till November 14.
The decision was taken at a meeting of Business Advisory Committee of the parliament with Speaker Shirin Sharmin Chaudhury in the chair.
Committee members Leader of the House and Prime Minister Sheikh Hasina, leader of the opposition Raushan Ershad, Amir Hossain Amu, among others attended the meeting held at the parliament complex this afternoon.
The meeting also decided that the House would sit around 4:15pm every working day.
Earlier, the fourth session of the 11th Parliament was prorogued on September 12 after four working days, which saw the passing of one bill out of five placed in the House.