30km tailback on Dhaka-Tangail highway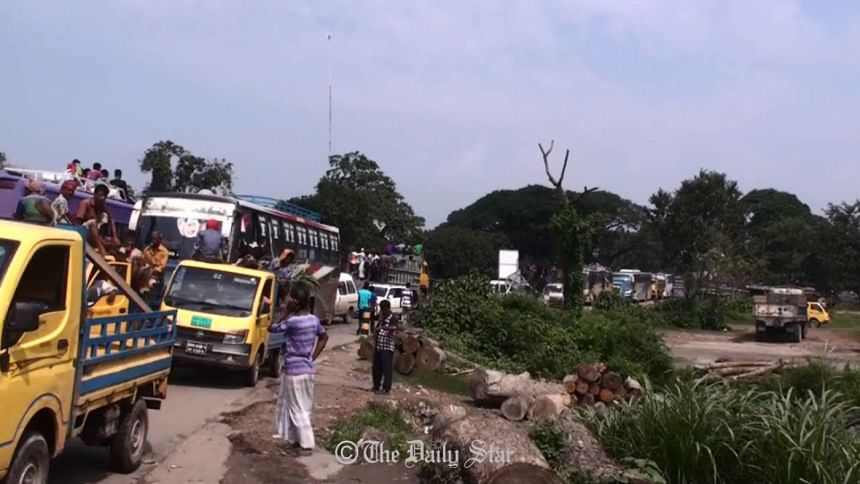 Thousands of passengers got stuck on Dhaka-Tangail highway for hours due to a 30-kilometre tailback following a road crash, causing sufferings to the home-bound people today, a day before the Eid-ul-Azha.
The tailback stretched from Chandra of Gazipur to Natiyapara of Mirzapur upazila of Tangail, reports our Tangail correspondent.
A bus collided with a truck at Takulla in Mirzapur upazila around 2:00am, said Humayun Kabir, officer-in-charge of Gorai Highway Police outpost.
The vehicles started moving slowly after removal of the wreckage from the highway, the OC added.