2 held with 6.80 lakh yaba pills in Ctg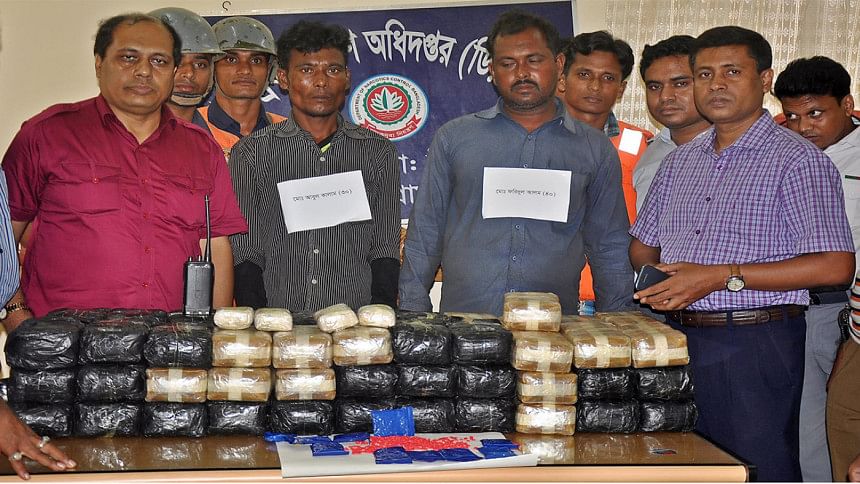 A joint team of Department of Narcotics Control (DNC), Chittagong Metro Sub-zone and Bangladesh Coast Guard today recovered 6.80 lakh pieces of yaba tablets from the outer anchorage of Chittagong port and detained two persons.
The arrestees are fisherman Md Faridul Alam, 40, and his assistant Md Abul Kalam, 35, of Anwara upazila in the port city, reports our Chittagong correspondent.
Acting on a tip-off, the team raided a fishing boat, "FV Mohsen Awlia" at the outer anchorage and recovered the yaba pills around 9:00am, said Tapon Kanti Sharma, inspector of Chittagong Metro Sub-zone of DNC.
The DNC officials recovered 68 packets, each containing 10,000 pieces of yaba tablets worth around Tk 20.50 crore, from the fishing boat and made the arrests, he said, adding that the shipment was brought from Myanmar through Teknaf.
The fishing boat was also seized during the drive, he informed.