2 bombs blasted at Jessore Shaheed Minar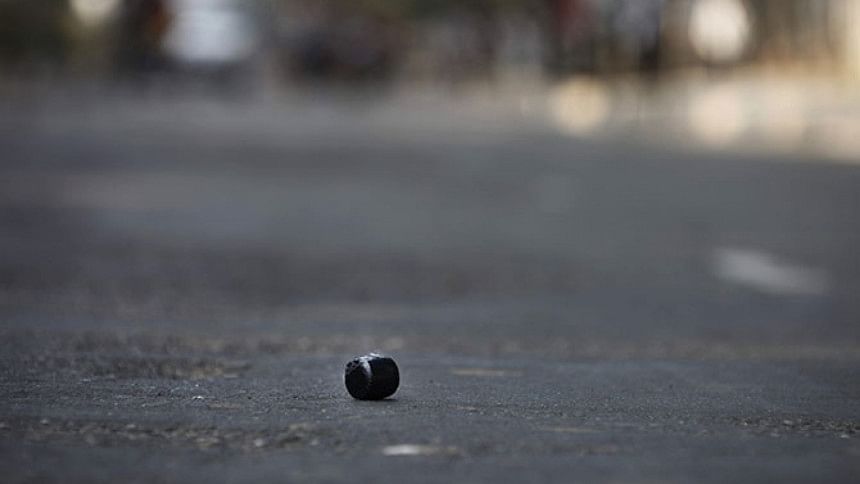 Two crude bombs were exploded at central Shaheed Minar in Jessore at midnight today when people were paying tributes to the martyrs of the Language Movement in 1952.
Witnesses said some miscreants hurled the two crude bombs targeting the altar around 12:09am, triggering panic among people who assembled there to pay homage to language martyrs.
The explosions took place just after Kazi Nabil Ahmed, local lawmaker; Humayun Kabir, deputy commissioner; and Anisur Rahman, superintendent of police in the district, left Shaheed Minar after placing wreaths at zero hour, said Shafin Mahmud, assistant superintendent of Jessore police.
Police fired 15 bullets to bring the situation under control, he said.
However, ten people were slightly injured in stampede during the blasts and they were given first aid, police said.
Illlias Hossain, officer-in-charge of Kotwali Model Police Station, said it could not be known yet who exploded the bombs.