Drugs worth Tk 15cr seized in 10 days: Rab
1,415 held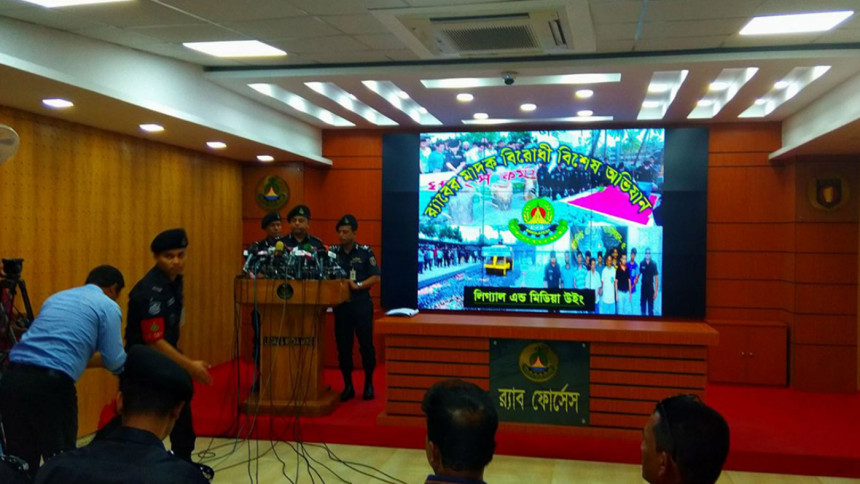 Rapid Action Battalion (Rab) detained 1,415 people during countrywide anti-narcotic drives that started from May 4, its Director General Benazir Ahmed said.
They seized drugs worth Tk 15 crore during the period, the Rab DG said at a press conference at its media centre in Dhaka's Karwan Bazar area today.
A total of 381 drug related cases were filed, he added.
In the last 14 years since the Rab was established, the elite force members seized drugs worth Tk 1,700 crore throughout the country, he said.
Rab organised the programme to brief reporters about the anti-narcotic drives.