Painter turns conman!
Forms gang, offers people Saudi Riyal at half price to swindle them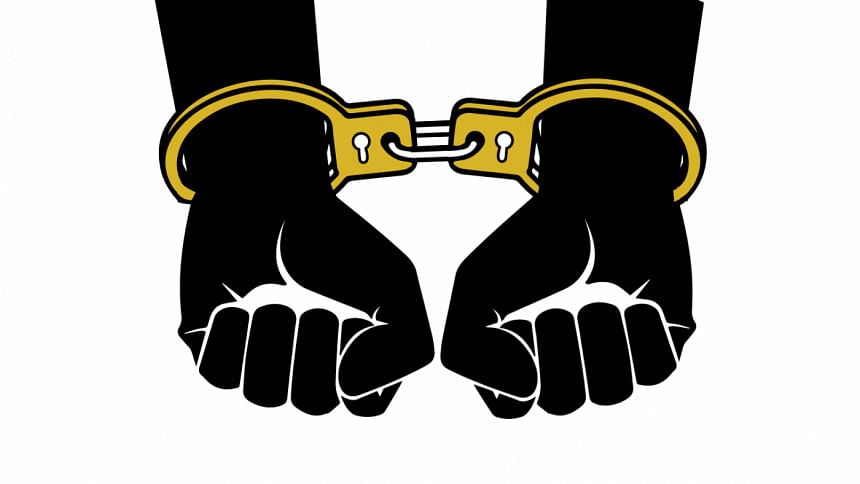 The Rab has arrested seven members of a gang which used to "deceive people" in the name of selling Saudi Riyal at half price.
Of the arrestees, Abu Sheikh, a painter, formed the gang with the help of his uncle-in-law Abdur Rahman Mollah and brother-in-law Ishrat Mollah, said Lt Col Sarowar Bin Kashem, commanding officer of Rab-1, while briefing journalists at its media centre in Karwan Bazar yesterday. 
The gang used to target private car passengers when the vehicles only got stuck in traffic jam or signal in the capital's Banani or Gulshan area and offered them Saudi Riyal at half price.
Once the passengers fell into the trap, the gang members gave them a condition that they would sell them the Riyal if they bought the full stash of notes. When the vehicles were about to move, they handed over the stashes to passengers, asking them not to unbundle those as police might watch them and create problems, the Rab official said.
When the passengers unbundled the stashes, they only found some real notes at the top and end of stashes, he said, adding that there were fake notes or white papers in between.
Four other members of the gang are Shahin Matubbor, Mohosin Mia, Abul Bashar and Kamrul Sheikh. The gang members are either mason or painter, said Rab. 
A team of Rab-1 arrested the seven from Kuril highway area on Thursday night and recovered 1,500 riyal (equivalent to Tk 33,585), Tk 3,822 and 10 mobile phones from them, said Sarowar.
The Rab official said the gang used the Saudi Riyal to con people as it has a high rate in the country. The gang members mainly targeted elder people so that they could easily convince them.
Sarowar said the gang's major target was during the hajj, when a number of people went to Saudi Arabia.
They mainly chose densely populated areas such as in front of shopping mall or intersection so that they could easily mix with the crowd, said the commanding officer.
Legal action will be taken against the arrestees, the official added.