'Militants killed in Nakhalpara den were JMB men'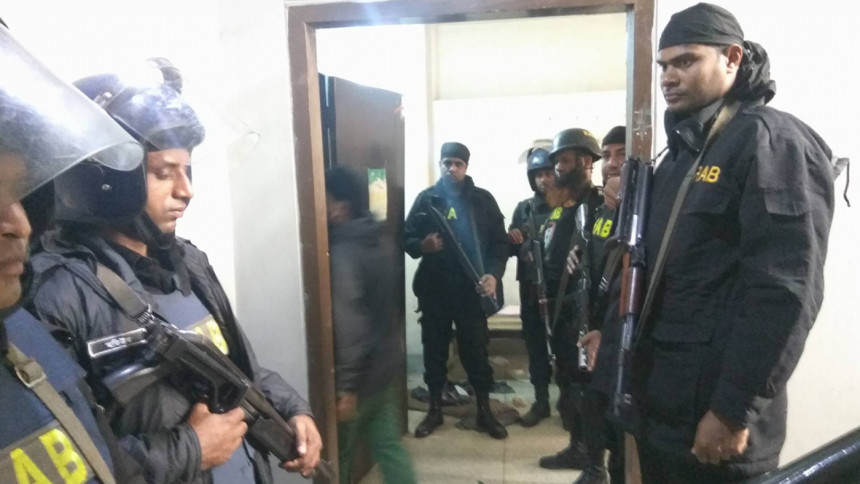 --3 dead men are JMB members
--Bodies brought out from Nakhalpara den
--They try to explode the hideout with grenade
--2 Rab members sustain minor injuries
--Rab bomb disposal unit defuse the explosives
Three "militants" who were killed during a Rapid Action Battalion (Rab) operation in Tejgaon area of Dhaka this morning were members of banned militant outfit Jama'atul Mujahideen Bangladesh, said an official of the elite force.
The bodies found inside the hideout were recovered and sent to Dhaka Medical College morgue, Mufti Mahmud Khan, director of Rab's legal and media wing, said at a press briefing at West Nakhalpara.
The law enforcers defused three suicide vests, 16 detonators, three Improvised Explosive Devices (IEDs) and two pistols from the room where the suspected militants holed up, the official said.
The owner of the "Rubi Villa" Sabbir Hosen and caretaker Rubel are being interrogated, Rab's media wing Director Mufti said.
"Militants" tried to blow up the den
The three tried to explode their den at the fourth floor of the six-storey building "Rubi Villa", Rab Director General Benazir Ahmed said.
They tried to blow up the flat keeping a grenade on a stove after filling their room with gas while the Rab members were conducting the raid, the Rab chief told reporters this morning.
"But by the grace of the Almighty, they failed," he said.
The land lord had no idea about the people who were living in the flat as the caretaker Rubel was in-charge of renting the flat as a mess, he added.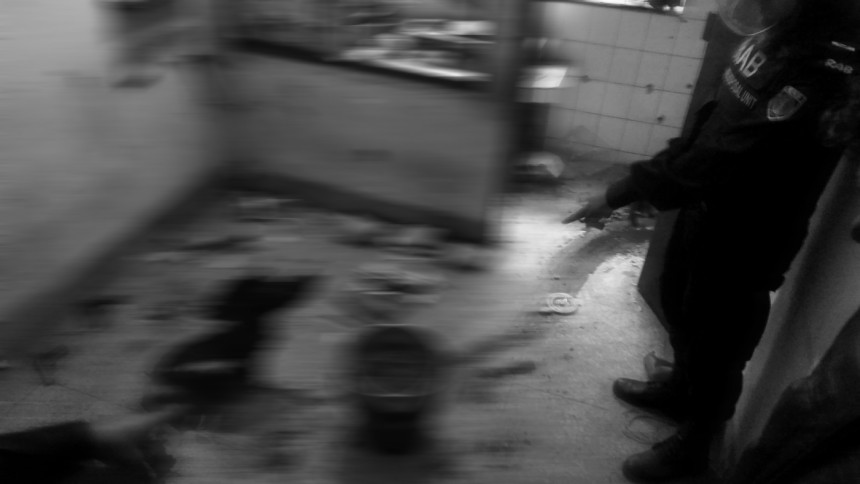 Gunshots, explosions heard during the raid
Sounds of heavy gunshots and explosions were heard from the spot while Rab members conducted the operation on the fourth floor of the building, staff correspondent reported.
Parvej Hossain, a resident of the fifth-floor and a student of Tejgaon Polytechnic Institute, told The Daily Star they woke up hearing the heavy sounds of gunfire around 3:30am.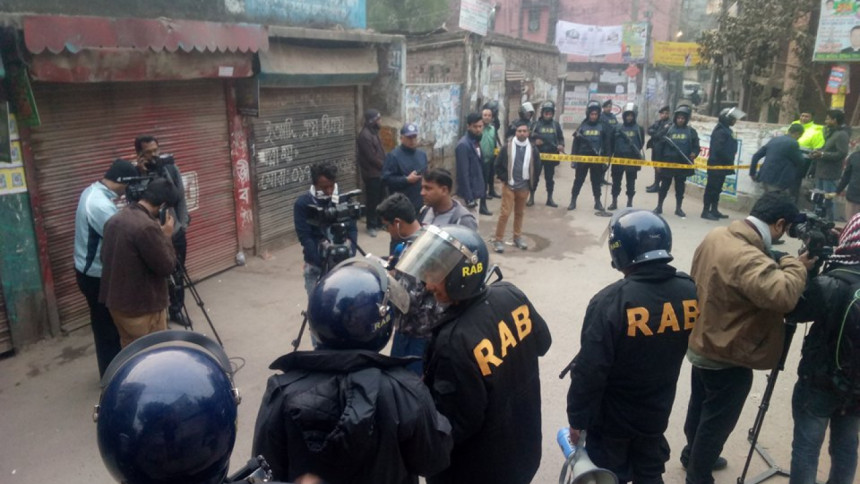 The residents of the fourth-floor were hardly seen and the door and windows of the floor remained closed at all times, Parvej said.
Before conducting the operation, residents of the house were kept at the first floor of the building safely, Rab claimed.
The law enforcers cordoned off the building around 2:00am suspecting that militants may hole up there, Mufti Mahmud Khan told The Daily Star in the morning.
Sensing presence of the Rab members, the "militants" fired bullets and hurled grenades at the law enforcers, he said.
Later, the members of the elite force entered the "hideout" after breaking its door and conducted operation there, the Rab official said.
Two Rab members sustained minor injuries, he added.