Kuwait-bound Bangladeshis struggling to get health clearance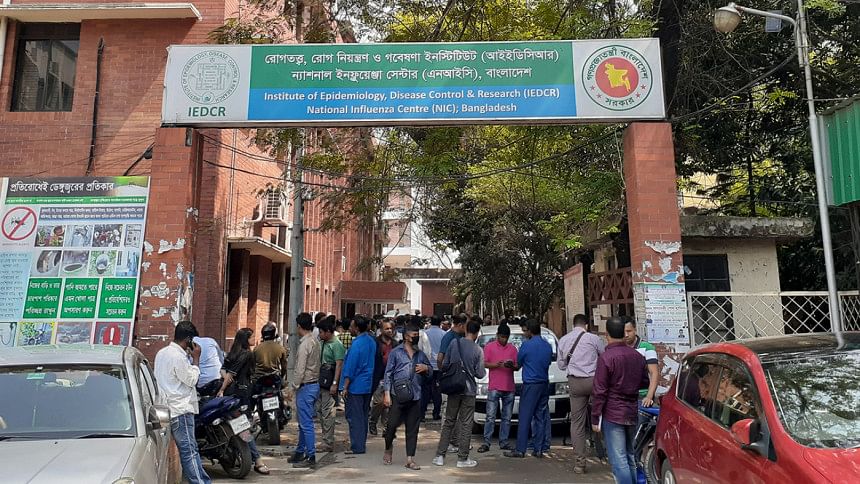 Kuwait-bound Bangladeshi expatriates are struggling to get health clearance as the Gulf country has imposed restriction on entry of people from 10 countries which includes Bangladesh in a bid to control the spread of coronavirus.
Imposing the restriction on March 3, Kuwait's civil aviation authorities said anyone who wants entry must produce certificates issued by the Kuwait embassy in their country saying they are coronavirus free.
Hearing the news, about 100 Bangladeshi expatriates, who are scheduled to fly to Kuwait within the next couple of weeks, went to the country's embassy in Dhaka for the clearance. But the embassy officials referred them to Institute of Epidemiology, Disease Control and Research (IEDCR).
When they went to the IEDCR office in Mohakhali this morning, its officials said they are not responsible for issuing any health certificate.
Expressing frustration, Md Kamal Hossain from Manikganj who is scheduled to fly on March 12, said, "We went to the embassy and then came here (IEDCR office), but they are saying they do not know anything. Where should we go now?"
"We want an immediate solution. Otherwise, we will face major issues as we work in Kuwait," said Md Haris, who went to the IEDCR office this morning from Feni. He is scheduled to fly to Kuwait on the night of March 7.
Like Kamal and Haris, many who thronged the IEDCR office today shared concerns with The Daily Star as their journey dates are approaching.
Contacted, IEDCR Director Prof Meerjady Sabrina Flora said it is the responsibility of foreign ministry and embassy. "We will be able to take steps if any of them asked us to do this," she said.
Professor Shahnila Ferdousi, director of Center for Disease Control (Bangladesh) said they are working on a mechanism to issue clearance certificates to passengers planning to travel to Kuwait.