Coronavirus awareness: Govt collecting health info through SMS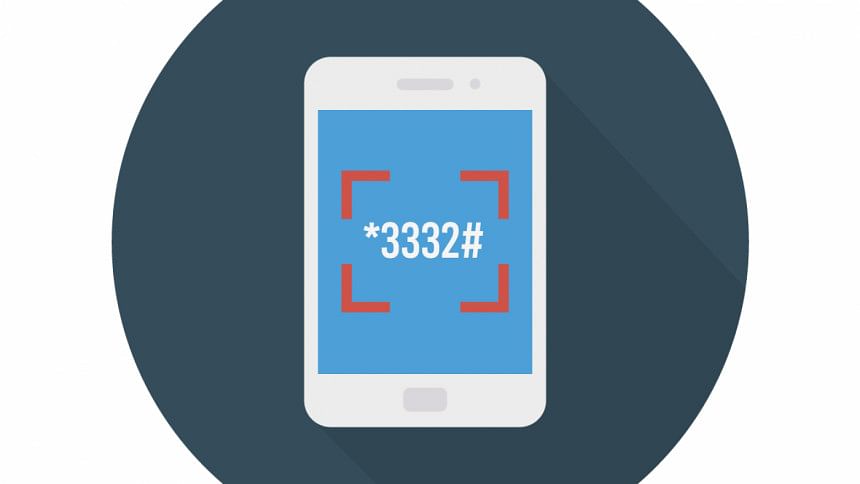 Mobile operators in the country have started sending text messages to users to determine potential carriers of coronavirus.
Health information of users were being collected using a self-reporting method, one top executive of a telecom operator told The Daily Star.
"All 16.62 crore mobile phone users in the country will get SMS and they will be asked to make a call to *3332# free of charge," he said.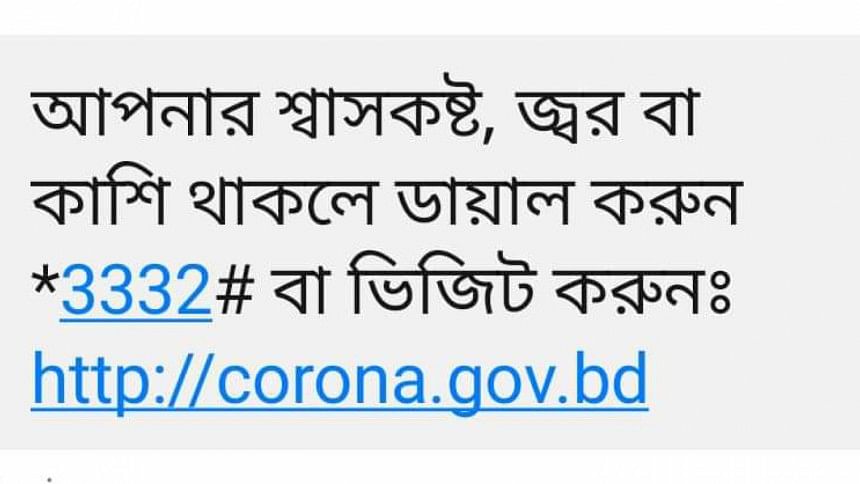 During the 90-second call under interactive voice response system, users will be asked five questions: age, whether they have breathing problems, if they have fever or cough, whether they have come in contact with someone who returned from abroad recently, and if they have come close to any coronavirus-infected people.
The Bangladesh Telecommunication Regulatory Commission yesterday directed the mobile operators to start the service.
The operators will share the data with National Telecom Monitoring Centre and Access to Information (a2i) project of the ICT Division every six hours. The two authorities will then develop a digital map using the data.
In the SMSs, the users will also receive an URL (http://corona.gov.bd/) and if interested, they can share information there. They can also upload their health information using respective mobile app.
Interface of the Corona Info app will be shared with popular applications like bKash, GP, Robi, Banglalink, and Uber.
Anir Chowdhury, policy advisor of a2i, who is leading the process, said they were trying to do something about coronavirus using technology. "We are now in the testing phase and closely working with the mobile operators."