Shahreen, Shahin doing well after surgeries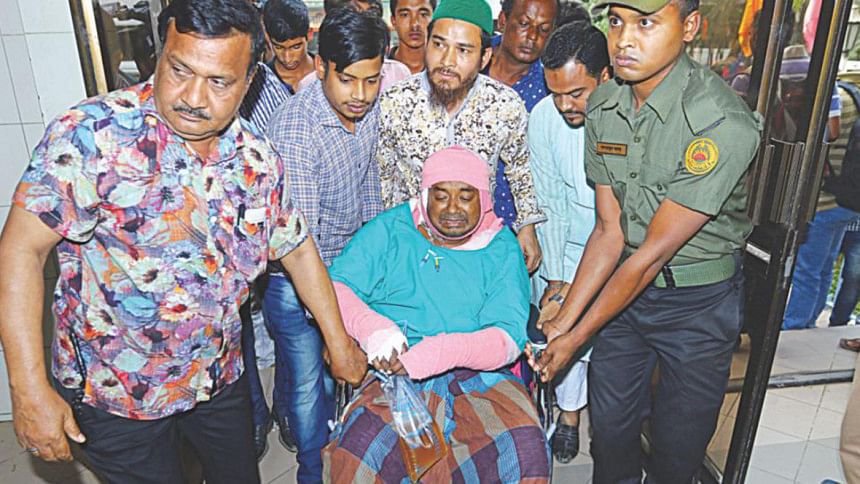 US-Bangla plane crash survivors Shahreen Ahmed and Shahin Bepari underwent successful surgeries at Dhaka Medical College Hospital (DMCH) today.
The two-hour long surgeries that started around 9:00am were successful and they are doing well, Samanta Lal Sen, national coordinator at National Institute of Burn and Plastic Surgery of DMCH, told The Daily Star.
The doctor is leading the 13-member medical board of DMCH that was formed for better treatment of the seven Bangladeshis, who survived the US-Bangla plane crash at Tribhuvan International Airport in Kathmandu.
Survivor Shahreen came back to Dhaka from Nepal on March 15 while survivor Shahin Bepari was brought to home on March 18.
Besides, five other survivors -- Mehedi and his wife Shwarna, Almunnahar Annie, Sheikh Rashed Rubayet and Kabir Hossain -- are undergoing treatment at the DMCH's burn unit.
Another survivor Imrana Kabir Hashi, who suffered injuries with 30 percent burns, was flown to Singapore on March 18 from Norvic International Hospital in Kathmandu for better treatment.
At least 51 people were killed as the US-Bangla Airlines aircraft crashed and burst into flames while landing at the Kathmandu airport in Nepal on March 12. Twenty-six Bangladeshis were among the dead.