UK gives fund for victims of Chalantika slum fire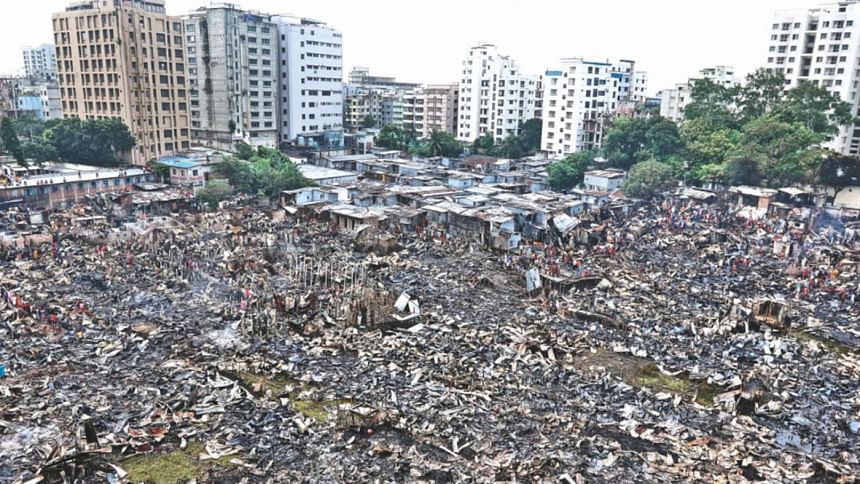 The UK government has allocated £102,625 to support those affected by the fire at Chalantika slum in Dhaka's Mirpur area recently.
The Department for International Development (DFID) of the UK government issued a press statement in this regard today.
Following the government of Bangladesh's immediate support, this new allocation aims to provide non-food items, mosquito nets, hygiene items, financial support, education, and psychosocial support over a period of 45 days, said the statement.
On August 16, a massive fire broke out at a slum in Chalantika area in Mirpur, which burnt more than a thousand shanties to ashes.
The blaze rendered thousands of slum dwellers homeless and left nothing for them other than charred valuables.
Most of the shanties were made of wood or bamboo with the roofs covered with polythene. The residents are mostly low-wage earners, including garment workers, rickshaw-pullers, house maids and day labourers.