Writ seeks directive to curb Dhaka traffic jam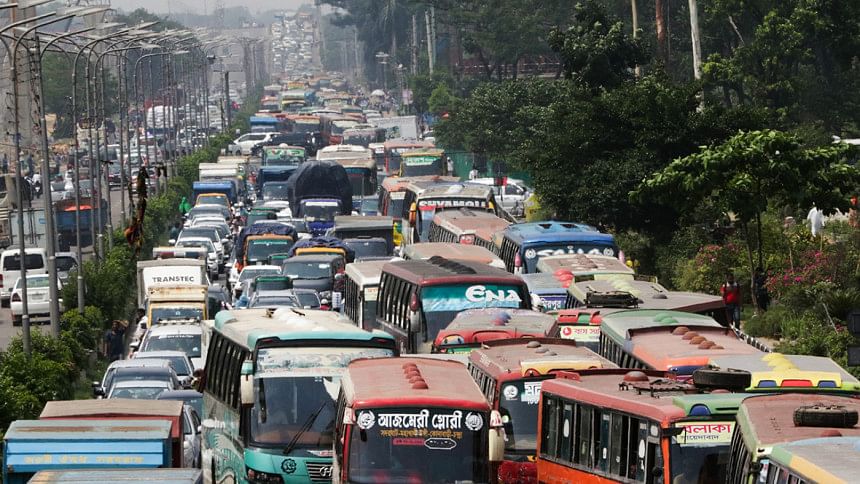 A Supreme Court lawyer today filed a writ petition with the High Court seeking its directive on the government to form a special task-force to curb severe traffic jam in Dhaka.
Advocate Ishrat Hasan submitted the petition as a public-interest litigation to the HC also praying to this court to pass order on the authorities concerned to take necessary steps to remove the traffic jam in the capital city.
In the petition, the lawyer requested the HC to issue a rule asking the authorities to explain why their failure to eliminate the traffic jam in Dhaka should not be declared illegal.
Advocate Ishrat told The Daily Star that 50 lakh workhours' time is reportedly wasted in Dhaka everyday due to severe traffic jam and therefore, huge amount of money is lost.
She also said the HC might hold hearing on the petition next week.