Gridlock on Dhaka-Chattogram highway puts commuters in distress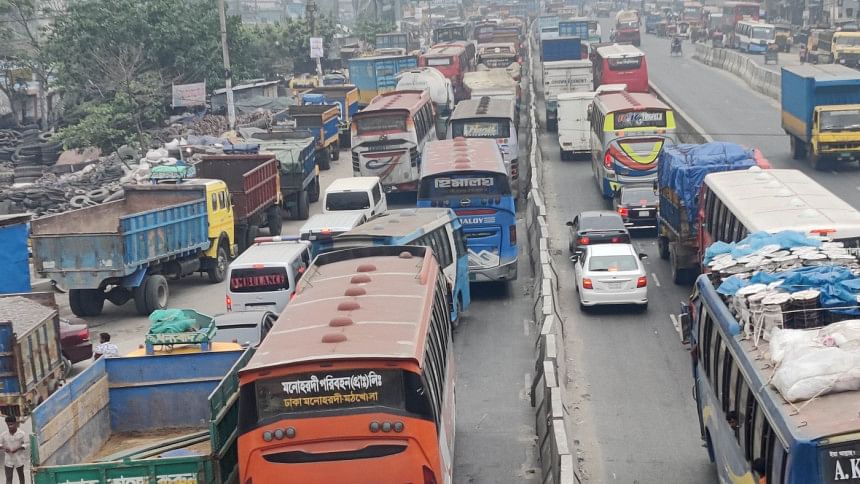 Commuters travelling on the Dhaka-Chattogram highway today are having to wait it out for hours due to a 10-kilometre tailback from Signboard to Langolbondo area on the highway in Narayanganj.
Apart from this, there is another 10-kilometre long tailback stretching from Kanchpur to Daudkandi Bridge on the highway, reports our Narayanganj correspondent.
Md Sharfuddin, inspector of Shimrail camp of Dhaka-Chattogram Highway Police, said the traffic jam started building up on the highway from midnight and is quite severe since this morning.
Mohammad Ibrahim, inspector of Kanchpur Highway Police Station, said the pressure of vehicles on the Dhaka-Chattogram highway is continuing to build up.
Currently there is a rush of the Hindu devotees centring the a Hindu religious ritual at Langolbondo, the official added.
Meanwhile traffic jam has been reported from Kanchpur to Borka on Dhaka-Sylhet highway since this morning.
It is, however, easing now, said Bhulata police camp in-charge Inspector Omar Faruk.
Several teams of highway police have been working to ease the traffic jam in the meantime.