The Daily Star honours 2055 high achievers in O, A level exams
19yrs of saluting the nation builders of tomorrow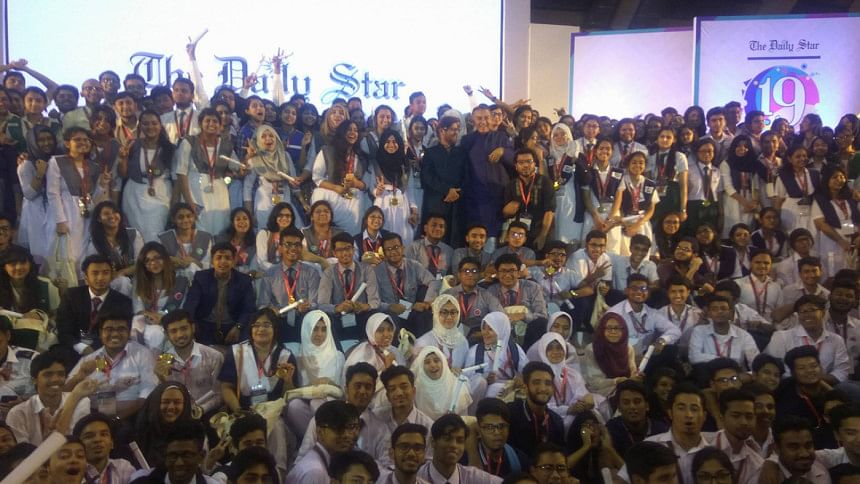 The Daily Star today awarded 2055 high achievers in O- and A-Level examinations with the inspiring tagline "19 years of saluting the nation builders of tomorrow".
The students from both Edexcel and Cambridge were honored for their outstanding results in O and A levels at the Shaheed Suhrawardy National Indoor Stadium in Dhaka.
The programme was attended by the awardees' parents, families, teachers, friends, and special guests.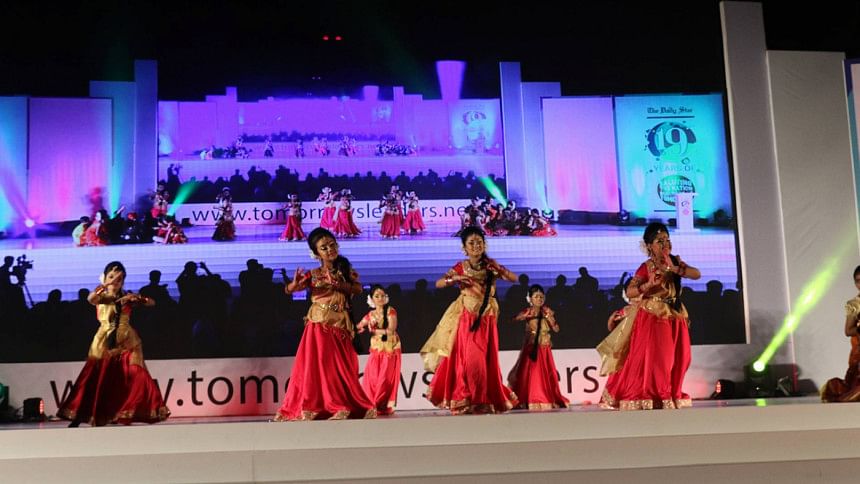 The 19th annual awards went to 1453 O-level students who obtained six or more A's and to 410 A-level students who attained a minimum of three A's in the 2016-17 academic session.
Seasoned thespian, cultural personality and Cultural Affairs Minister Asaduzzaman Noor graced the event as the chief guest.
Mahfuz Anam, editor and publisher of The Daily Star, attended the programme.
The Founder of 10 Minute School Ayman Sadiq was also present in the programme that was attended by many other dignitaries.
The Daily Star initiated the unique annual event in 1999.