No one allowed to gather at Mirpur-10
Police armed with weapons, sticks took position at the roundabout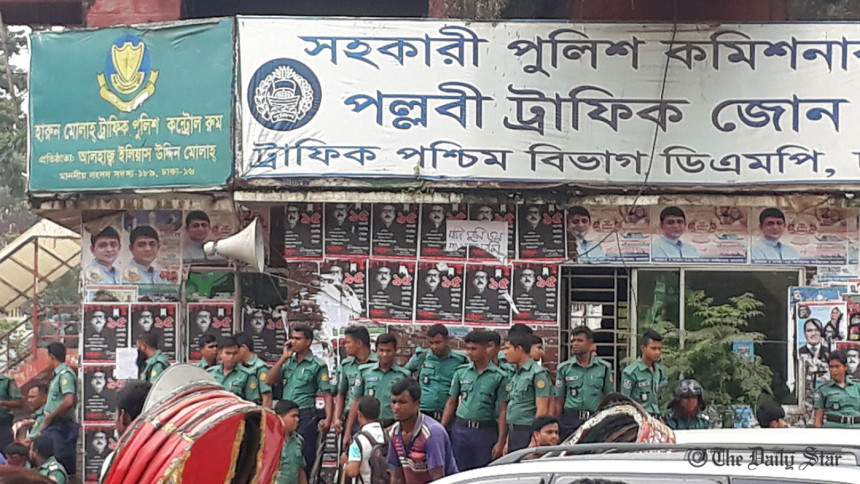 Around 50 to 60 police personnel armed with weapons and sticks took position this morning at Mirpur-10 roundabout where students held protest since July 29 following the death of two students in a road accident on Airport Road.
Police are not allowing crowds to gather at the intersection or any other nearby places, reports our staff correspondent from the spot.  
Meanwhile, community police armed with sticks were controlling traffic around the intersection, the correspondent reports.
There was no sight of any students at the spot unlike the last seven days when the students usually gathered at the spot by this time, the staff correspondent reports.
An armored personnel carrier was also stationed at the spot.
Both male and female police personnel were seen in large numbers at the roundabout.
The students' protest demanding safe roads and justice for two deceased peers took a horrifying turn as members of the ruling Awami League's student wing attacked them at Jhigatola injuring hundreds of students.
Amid protest, police are going to start "traffic week" across the country from today.