Owners will ply buses 'when normalcy returns'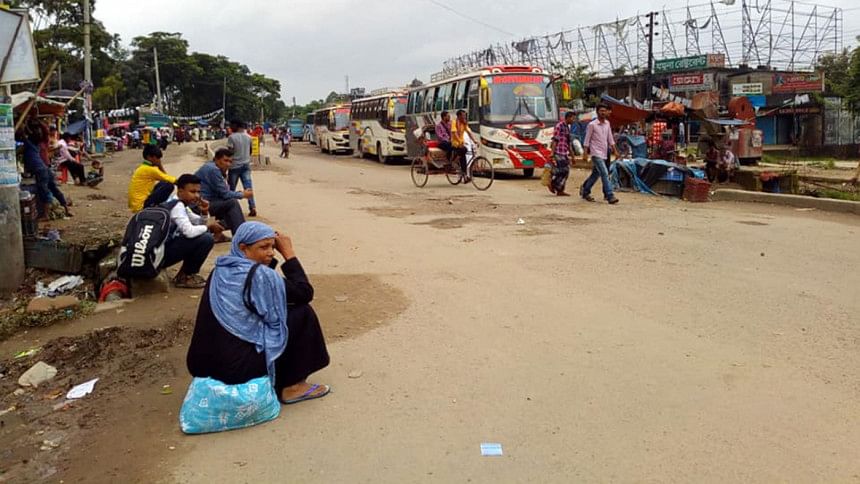 Transport owners who have kept their vehicles off roads due to ongoing student agitation have said such will continue "until normalcy returns" on the streets.
Khandaker Enayetullah, secretary general of Bangladesh Transport Owners Association, today made such a statement at a press briefing held in the capital.
Dhaka has been rocking on protests and agitation – carried out by school and college students – since two of their fellows fell victim to reckless driving in the capital last Sunday
Since then, several buses have been vandalised, some even torched, as protests continue to roll to today under patient observation of the government – largely.
Bus owners have been keeping their buses off the streets – both long-haul and inter-city commutes – citing "fear" for their assets and seeking government protection.
It was an unannounced strike that the transport workers have been pursuing, and it will go on until normalcy returns, Enayetullah said in today's press briefing.
Asked about the suffering of the general people due to the strike, he said, to him, saving the lives of the transport workers come before public sufferings.