Special Powers Act
HC orders not using omitted section of Special Powers Act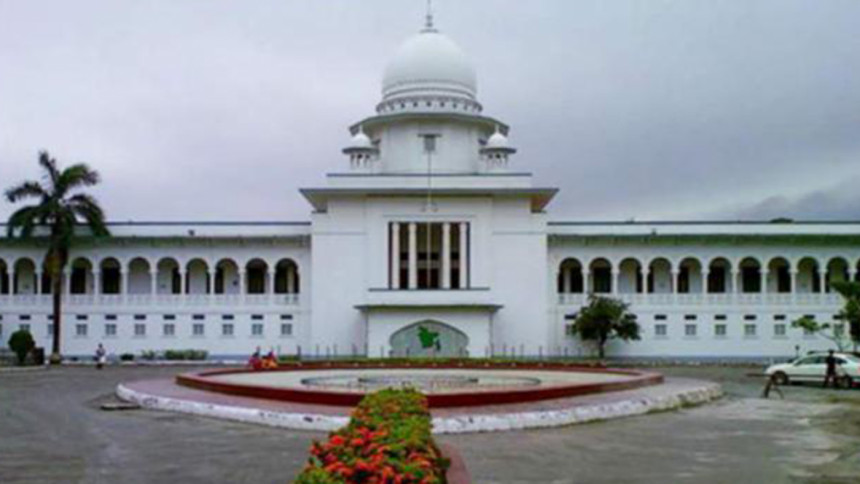 The High Court today directed the inspector general of police (IGP) to take necessary steps so that police do not record any case or arrest anybody under Section 16 (2) of the Special Powers Act.
The section 16 (2) of the Special Powers Act, 1974, which prohibited any prejudicial act, has been omitted in 1991, the HC said.
"If any person does any prejudicial act, he shall be punishable with imprisonment for a term of which may extend to five years or with fine or with both," the section had said.
The HC bench of Justice M Enayetur Rahim and Justice Md Mostafizur Rahman today passed the order during hearing a bail petition filed by Sajedul Alam Shadhin and Habibur Rahman Lalu, who were implicated in a case filed under section 16 (2) of the Special Powers Act with Singair Police Station in Manikganj on May 23.
The judges granted anticipatory bail to the duo.
Assistant Attorney General Md Yusuf Mahmud Morshed told The Daily Star that Section 16 (2) had been incorporated in the Special Powers Act, 1974 with a provision of five years' imprisonment and a fine for committing any prejudicial act.
The then government has omitted the section through bringing an amendment to the act in 1991, but cases are still being filed and accused of the cases are being arrested under the omitted section, he added.