Shayera Moula passes away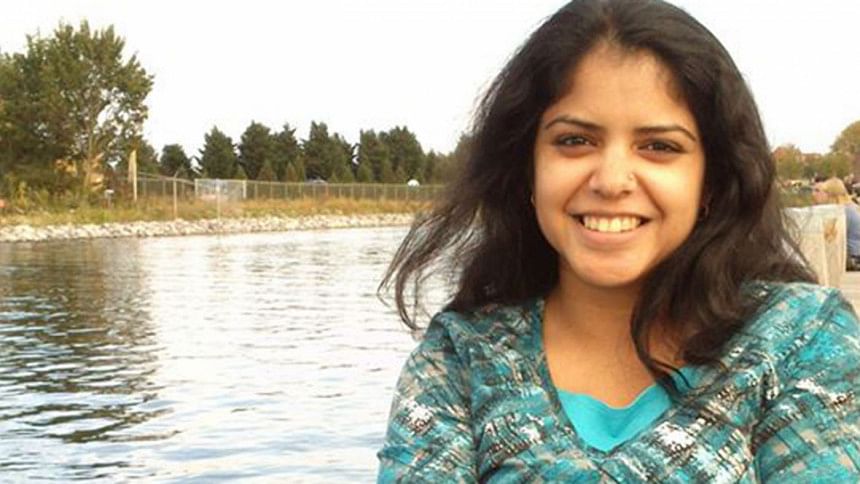 Shayera Moula who had been with The Daily Star since the age of 15 passed away in the capital's United Hospital last night, succumbing to infections she battled for the past three weeks.
The vibrant feature writer and interviewer was only 29, breathing her last around 9:15pm.
The namaz-e-janaza was held last night. She will be laid to eternal rest in the Banani graveyard today.
Admitted on May 6 with septic abortion, septic shock, acute kidney infection and pneumonia, she was shifted to the intensive care unit on May 19 and had been on life support for the last couple of days.
She left behind her husband Hassan Salahuddin Amin, a sub-editor at The Daily Star's international desk, her parents, an elder brother and a host of relatives and well wishers.
She was appointed in 2003, initially penning her mind for the Rising Star, The Daily Star's weekly magazine for young people. She shifted to The Daily Star's editorial team in 2010.
In the meantime, Shayera completed honours in English literature and master's in development studies, both from Brac University.
She left The Daily Star in 2013, the year she married Hassan, going on to attain a second master's in journalism from the University of Groningen in the Netherlands this January.
Her last Facebook cover photo, updated on April 1, was of a picturesque greenery of the capital.
Her quote: "This in Dhaka is a rare sight. To have this view every day is a blessing!"