DU BCL expresses solidarity with students, distribute chocolates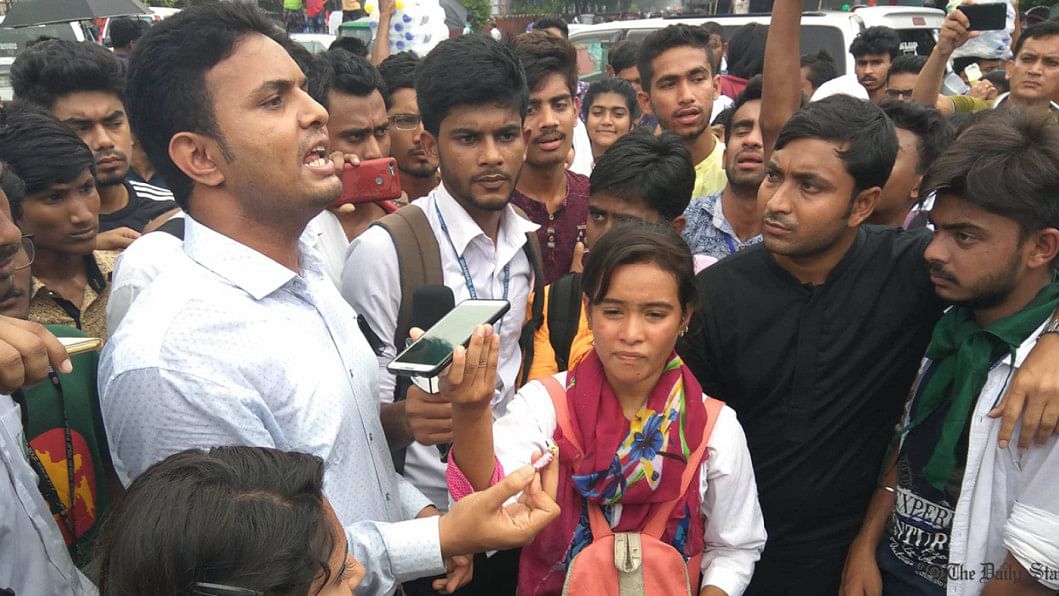 Expressing solidarity with the students demanding safe roads, Bangladesh Chhatra League leaders of Dhaka University unit today distributed chocolates and sweets among the protesters at Shahbagh intersection in Dhaka.
BCL DU unit President Sanjib Chandra Sarker and Secretary Saddam Hossein reached at Shahbagh intersection around 11:30am where around 1,000 students are demonstrating in demand of safe roads for the seventh day.
"We have come to express solidarity with the logical demands of the students," Sanjib Chandra Sarker told The Daily Star.
The government has already accepted the nine-point demand of the students and started implementation, Sanjib claimed adding that now is the time for the protesters to leave roads.
"If the students continue to stay on the road any more, they might face various misguidance from evil forces" Sanjib cautioned.
Sanjib also declared while talking with the students that if any of the BCL men attack the agitating students anywhere in the country, the DU BCL unit will join the protesters against the attack.
Meanwhile, the BCL leaders offered to bring out a procession with the protesting students but the students turned it down saying that if BCL wants to hold programme in their favour, they can hold it separately.