Students take to streets, control traffic for 7th day
- Students made lanes on Manik Mia Avenue
- Science Lab intersection blocked
- Daffodil students checked licences on Mirpur Road
- Students staged sit-in at Shahbagh
Students today took positions on the streets and controlled traffic systems in Dhaka for the seventh day as part of their demand for safe roads.
The protesters began the agitations this morning and continued their demonstrations and controlled traffic movement at different important intersections in the capital till the evening when they called off the protests for the day.
Students of different schools and colleges started their demonstration demanding safe roads following the death of two college students in a road crash in the capital's Kurmitola area on July 29.    
Manik Mia Avenue: Around 1,000 students took position at Aarong intersection on Manik Mia Avenue as well demanding safe road.
They formed a human chain while chanting slogans with placards in hands. Some of them were also seen controlling traffic movement.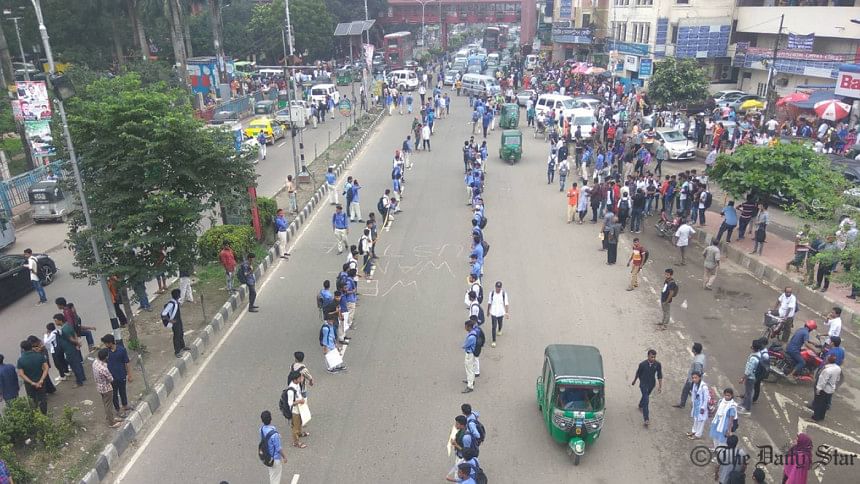 Farmgate: Almost 1,000 students of different schools and colleges gathered at the Farmgate intersection around 10:00am and made four lanes designated for four kinds of vehicles -- emergency, light vehicles, heavy vehicles and three wheelers -- in order to control the traffic.
The students were also seen checking driving licences of the vehicles plying Kazi Nazrul Islam Avenue.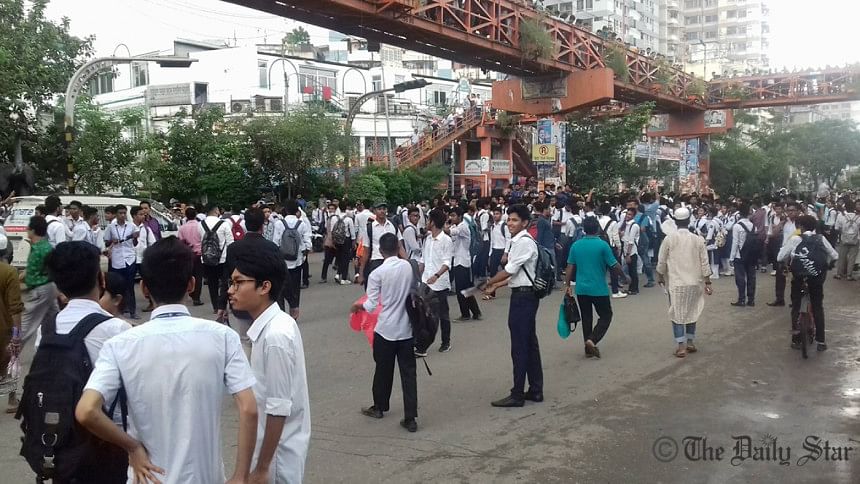 Science Lab: On the other hand, around 700 students blocked the Science Lab intersection around 10:30am and enforced the blocade for the whole day. They only let go the ambulances and vehicles with emergency patients.
The students also chanted slogans in favour of their nine-point demand.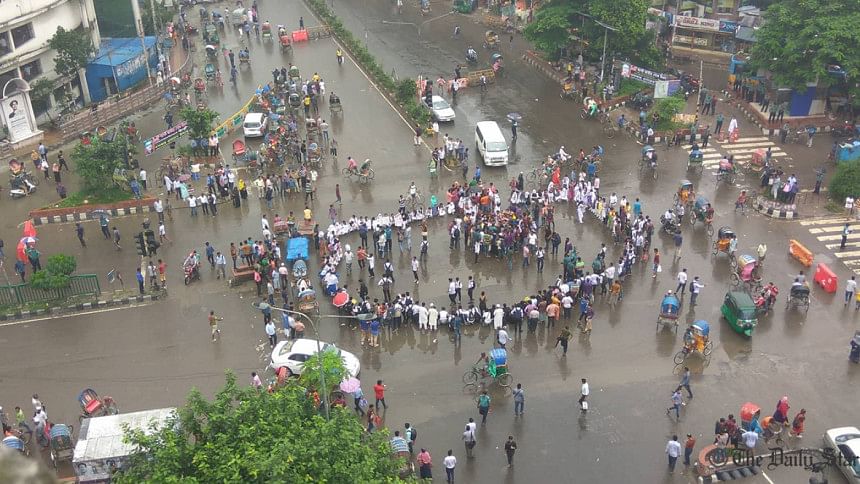 Shahbagh: Almost 1,000 students staged a sit-in at Shabagh intersection around 10:30am and controlled traffic and checked licences of vehicles on the roads.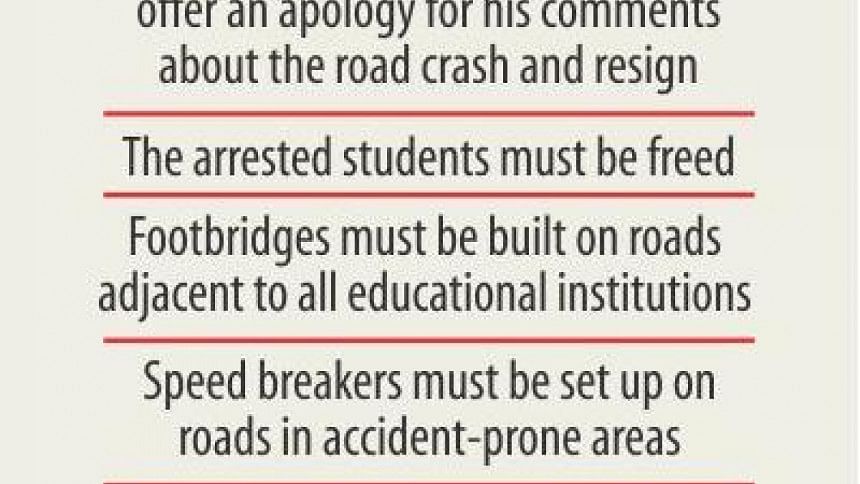 Mirpur Road: Around 300 students of Daffodil University took to the streets on Mirpur Road and were seen controlling traffic system and also checking licences.