Rubaiya Murshed's 'Nobody's Children': UPL publishes book on struggles of street children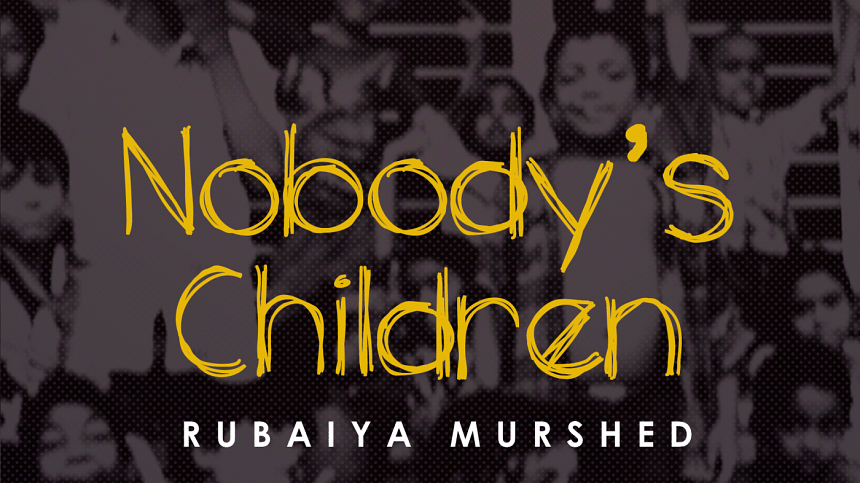 On June 30 (Thursday), at 4:00 pm, the University Press Limited (UPL) launched Rubaiya Murshed's first book, titled, Nobody's Children (jUNE 2022). The event was aired live on UPL's Facebook page.
In attendance were the distinguished panellists: Valerie Taylor, OBE, Founder & Coordinator of the Centre for the Rehabilitation of the Paralysed (CRP); Sister Shikha Gomes, CSC, Principal of Holy Cross College; Barrister Sara Hossain, Lawyer, Supreme Court of Bangladesh and Honorary Executive Director of Bangladesh Legal Aid and Services Trust (BLAST); and the author of the book, Rubaiya Murshed, lecturer in the Economics Department of the University of Dhaka and a PhD candidate at the University of Cambridge, along with Managing Director of The University Press Limited, Mahrukh Mohiuddin.
 Nobody's Children is a collection of "ten real stories" of homeless children living without any of the support or privilege we take for granted.
The motivation behind writing this book, Murshed says, "is so that the world would get to know and celebrate these children". Through their stories, Murshed explores how these children navigate the challenges of life on the streets; how they survive and thrive in the desperate situations they find themselves in; and how their lives could be immeasurably enriched if they were afforded the basic human necessities and decency any civilised society should grant them.
Valerie Taylor, OBE, in discussing the notable aspects she found in the book, stated during the webinar that, "[The author] has the amazing ability to bring the readers closer to the reality of homeless". "Because for many of us" she adds, "it is perhaps the first time we can understand just how tough life can be".
The book's 10 chapters include "Tintin's Hakuna Matata", "Bangladeshi Peter Pan: Never Grow Up", "Goofy-Ullah: To Lost Innocence and Deprived Childhoods", and more.
Nobody's Children is available through UPL's website at 860.00 BDT or US $26.00.