'RMG workers are unaware they are sexually harassed'
Finds survey of ManusherJonno Foundation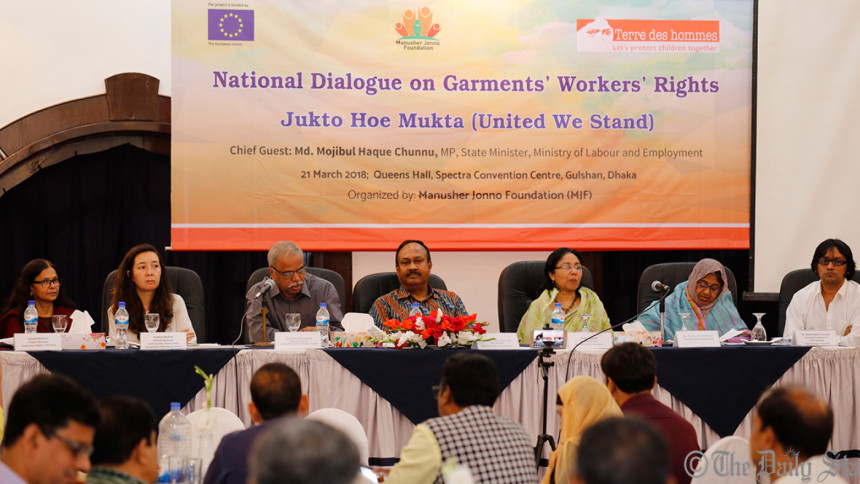 Bangladesh's garment workers are mostly unaware that they are being sexually harassed at factories, ManusherJonno Foundation said in a report published today.
The report said, sexual harassment is so deeply integrated into the regular environment of the factories, that the workers are used to such harassment every day.
The findings were published in a report titled 'Garment Workers' Rights: A Situation Analysis of Dhaka, Gazipur, Narayanganj and Chittagong'; organised in Dhaka.
ManusherJonno Foundation carried out the study on 770 garment workers – 81 percent of whom were women – at factories in Dhaka, Narayanganj, Gazipur and Chittagong.
The report also found that over 72 percent of the workers in Dhaka and Gazipur do not have appointment letters. It said, the situation is comparatively better in Chittagong and Narayanganj.
State minister for labour and employment, MujibulHaqueChunnu, who attended the programme as chief guest, said the government will be building two specialised hospitals in Gazipur and Narayanganj for low cost treatment of the garment workers.
ShaheenAnam, Executive Director, ManusherJonno Foundation, said the study aims to better the workplace environment and working condition of the garment worker force.