Sound bursts used to thwart pro-hartal activists
Sound bursts have been used to disperse pro-shutdown activists in Dhaka city, during a pro-left sponsored half-day hartal protesting retail power tariff hike.
The "sound devices", which produced loud noise forcing everyone around to flee by covering their ears, were placed on armoured cars and used in Shahbagh.
Witnesses said the instrument was used several times in Shahbagh, an area populated with major hospitals in the vicinity, since morning to disperse the shutdown activists.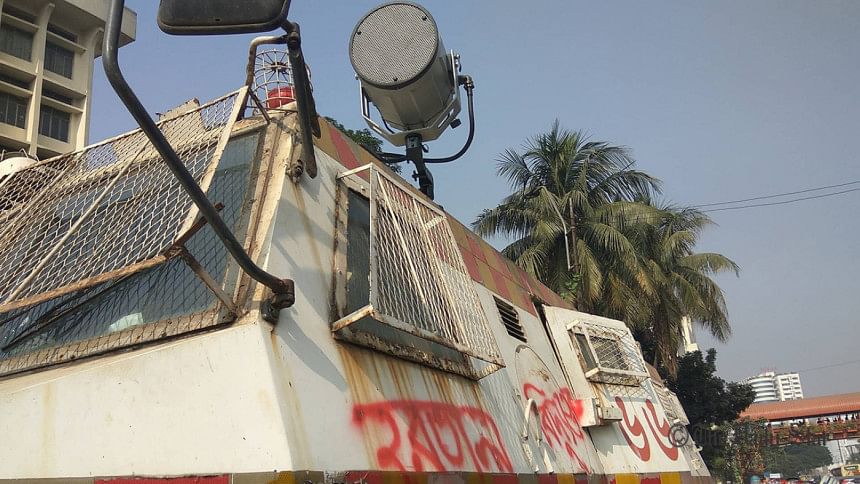 Dhaka Metropolitan Police's Ramna division Deputy Commissioner Maruf Hossain Sorder told The Daily Star the device has been used to "bring situation under control".
Liton Nandi, general secretary of Bangladesh Chhatra Union, said the device produced "deafening noise," enough to damage the eardrums of the public.
THE HARTAL
In Dhaka, pro-hartal activists took position at Shahbagh and Paltan areas since 6:00am. They marched up and down the streets protesting the hike under police watch.
"The hartal has been observed across the country spontaneously," Liton Nandi said.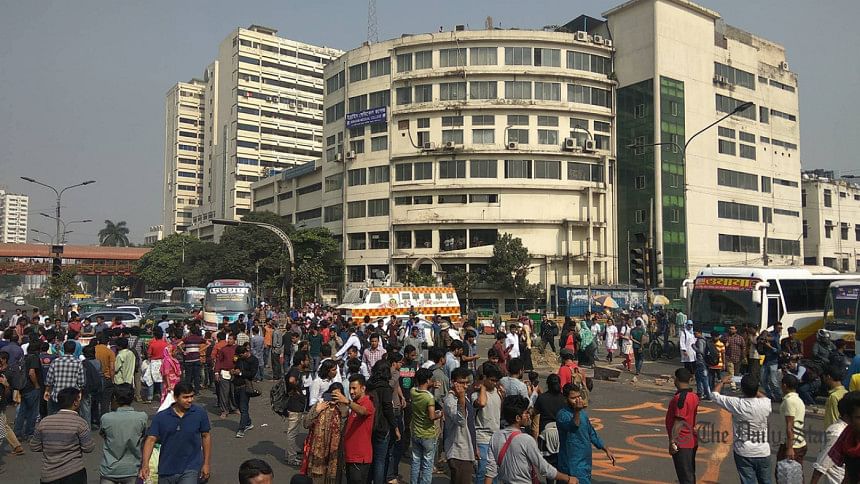 Communist Party of Bangladesh, Bangladesh Socialist Party and Democratic Left Alliance called the hartal, which had little observable effect on the daily life of Dhaka city.
According to the central hartal cell, nine people were detained from Mohammadpur. Pro-shutdown marches were intercepted by police in Barisal, Comilla and Kushtia.
UNB adds, supporters of the hartal in Jahangirnagar University blockaded Dhaka-Aricha highway in the morning for about two hours, creating heavy traffic on the busy road.