Quota reform movement to continue until gazette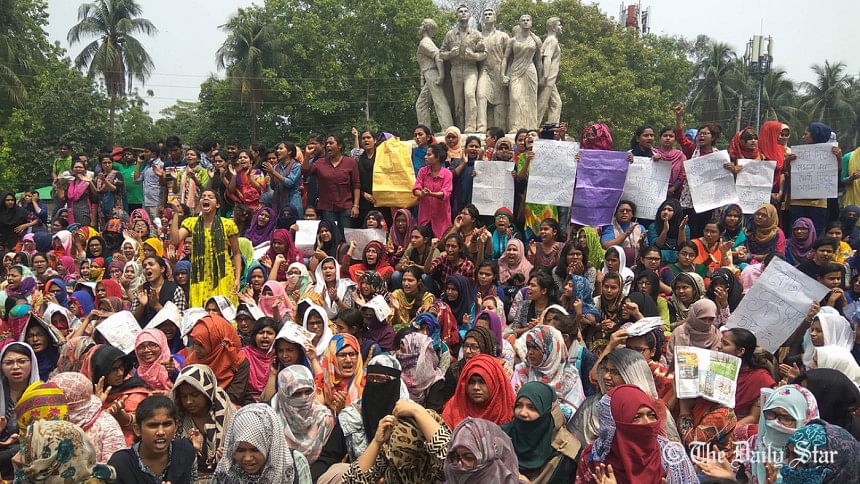 Quota reformist leaders today expressed satisfaction to the cabinet committee as it recommended to abolish the existing quota preservation system in the first and second class government jobs.
"We see the move as a positive sign to end the crisis. We will continue our movement until a gazette is published to make it effective," said Nurul Haque Nur, a joint convener of Bangladesh Sadharan Chhatra Odhikar Sangrakkhan Parishad.
The platform will hold demonstrations at all universities across the country as there are still uncertainty in the implementation of the recommendation that has already been sent to the prime minister, Nur said.
"Our Prime Minister Sheikh Hasina has reassured us saying that there will be no quota in public service. We have lost our faith as she (PM) did not uphold her word," Nur said while talking to The Daily Star.
He also called upon the government to withdraw all the cases lodged against the quota reformist leaders and activists and the students who went on the streets for demanding safe road.
The government, at the same time, will have to take legal action against those carried out attacks on the quota reformists and the student protesters, he said.
Currently, only 44 percent job seekers are recruited on the basis of merit. The rest 56 percent candidates are recruited on the basis of the privileges under various quotas.
Of the 56 percent, 30 percent are kept for freedom fighters' children and grandchildren, 10 percent for women, 10 percent for people from districts lagging behind, 5 percent for people of indigenous communities and people with disabilities have the remaining one percent.
Protesting the quota system, students of different public and private universities across the country took to the streets on April demanding reforms to the quota preservation system.
They also blocked roads and highways across the country including all the key points in the capital to meet their demand.
In the wake of the protest, Prime Minister Sheikh Hasina on April 11 announced in the parliament that there will be no quota system in the civil service.
On July 2, the government formed a seven-member committee to "review, reform or cancel" the quota system and it was asked to submit a report within 15 workings days.
On July 19, the committee was given 90 working days as it could not finish collecting information about the system.
However, the premier on July 12 citing a High Court order said it was not possible to reform the freedom fighters' quota.