Probe if negligence led to Chawkbazar fire: NHRC chief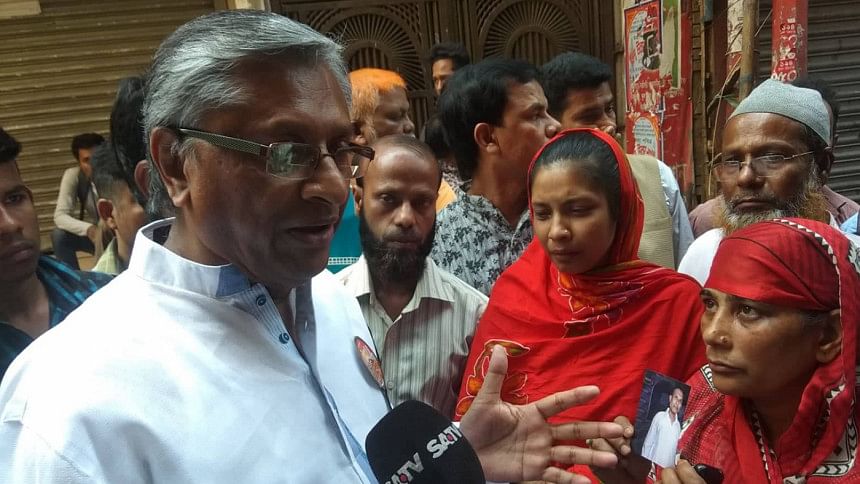 National Human Rights Commission (NHRC) Chairman Kazi Reazul Hoque today said an investigation should be conducted to find out whether the Chawkbazar fire had been caused due to negligence by those responsible for oversee people's safety.
The government rules and court directives prohibit any business activities in a residential area, the NHRC chief told journalists while visiting the fire-ravaged area in Chawkbazar of Old Dhaka this morning.
The national human rights watchdog will form a probe body over the fire incident, he added.
The death toll from the fire at a chemical warehouse in Chawkbazar area has now risen to 70, Fire Service and Civil Defence officials said.
Scores were injured in the fire that originated around 10:40pm at a chemical warehouse on the ground floor of the five-storey building named Hazi Wahed Mansion. The flames then quickly spread to three other buildings nearby, including a community centre.