Sattola slum fire: Another tragedy, more stories of despair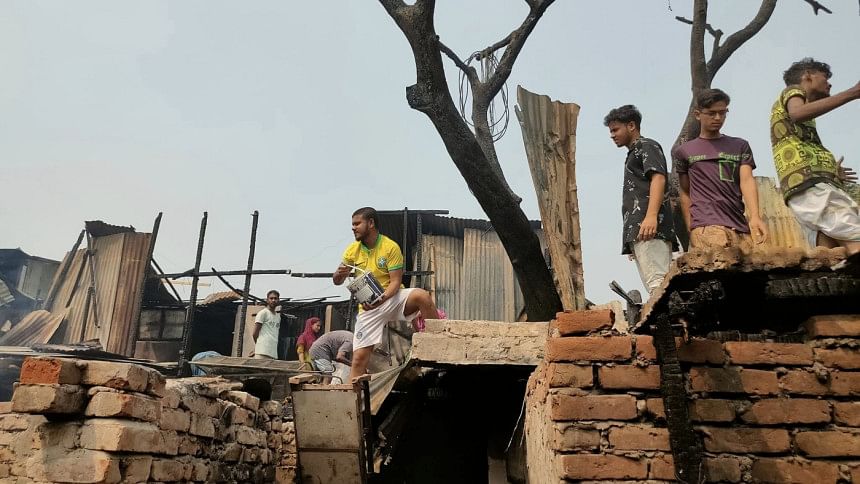 The fire that broke out at Sattola slum in Mohakhali this morning was doused after around three hours.
While no one was physically hurt, the survivors of the fire will have to grapple with the mental trauma and physical loss of the fire in the days to come.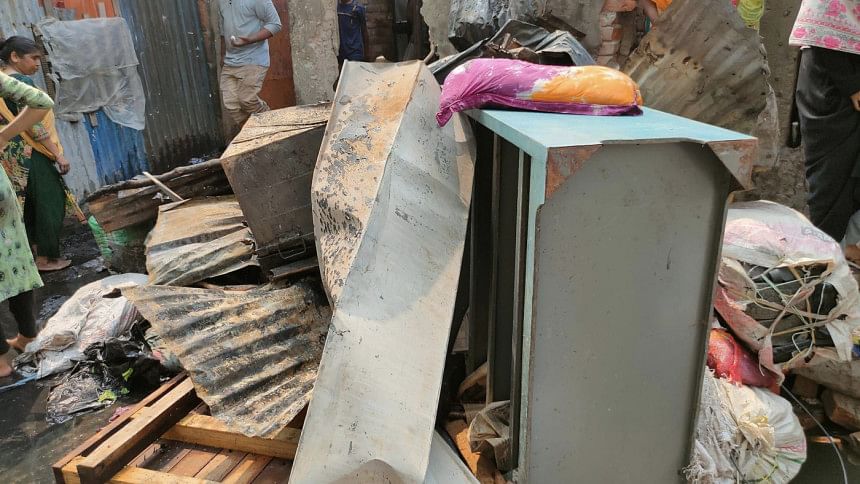 Every time disaster strikes in Dhaka, which is all too often, it leaves behind a trail of destruction that is unfortunately forgotten much too soon by anyone who hasn't been directly affected.
Joba Rani's three new sarees burnt to ashes
"I wore old and torn clothes all the time and I generally do not have the luxury to get myself things I like. But I saved up and a few months back got myself three new sarees," said Joba Rani who watched her prized possessions burn down in the fire.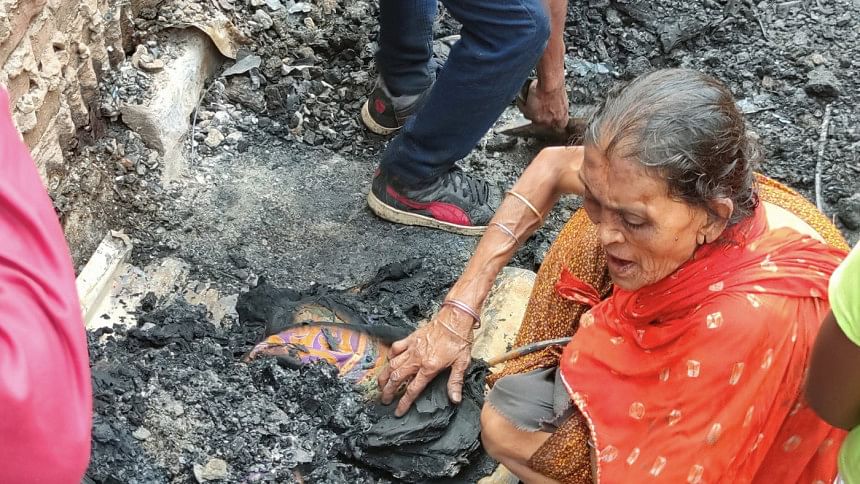 "You know, I never got a chance to wear them. I was keeping them stored away to wear on some special occasion. I was just happy knowing I had new clothes to wear and it was my little gift to myself," says Joba.
The fire not only destroyed homes, but also took with it the little possessions the families had managed to collect.
Joba Rani has two sons, one of whom works as a day-labourer.
Advance salary taken for husband's treatment completely destroyed
Shahida Begum lived in one of the tin-sheds in the slums for a rent of Tk 3,000.
"I was living in a room with my two children and my husband. I went to sleep after dinner when I suddenly heard people screaming. I woke up to see flames closing in on us," says Shahida who managed to get out of the house with her children and husband mostly unharmed.
But Shahida, who works as a domestic worker, lost Tk 10,000 that she had taken as advance salary for her husband's treatment.
"Yesterday, I received an advance payment of Tk 10,000 due to my husband's illness. That money was burnt in the fire," said Shahida.
All belongings gone
Usha Rani lived alone in a room in the slum. She works as a cleaner at a market in Mohakhali and with her income, managed to bear her expenses and also bought some belongings over time.
Her room was completely burnt down and with it, Usha has lost all her possessions and does not have any savings. "How will I start anew," asks a visibly distraught Usha.
The cause of the fire remains to be known.