Dipu spared by luck, not his family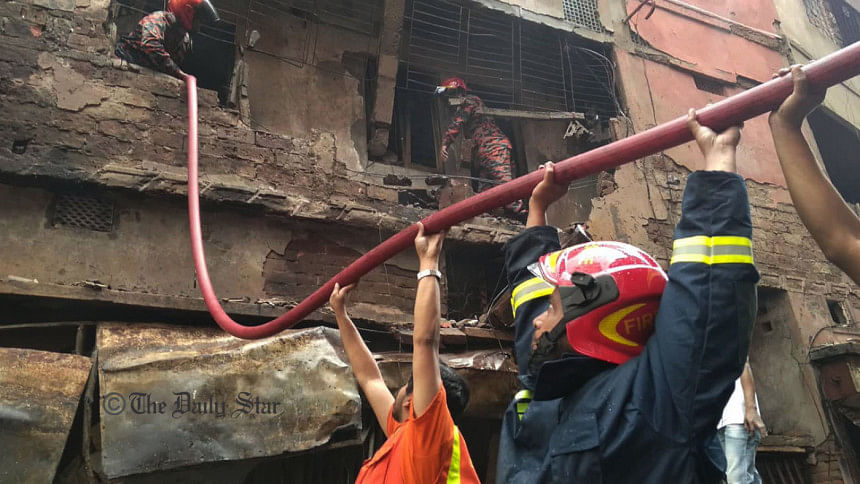 It was just past the closing hour and all the shutters were closing.
The bustle and fuss around the chaotic Chawkbazar were dimming down to give way to the silence of street lamps, a few rickshaws clinking by and the bark of stray dogs.
Dipu had just pulled down the shutters of his family business – a small readymade garments enterprise – and closed the day's accounts with his two brothers.
That fateful night they had a visitor as well; it was his nephew.
It was the usual late-night stroll back at the house if not a curse had struck the family and ripped it apart in one fateful move that would keep the whole city awake in horror.
"We were walking together. I don't know why, but I went ahead of them for some reason. The next thing I heard was the blast," Dipu told The Daily Star.
"The fire was too big. I could not go near it," Dipu said, breaking down in tears.
The fire at Old Dhaka's market hub Chawkbazar that claimed at least 70 lives had also devoured Dipu's family – his two brothers and a niece.
Dipu identified his family – Mohammad Ali, 32, his son Arafat, 3, and Apu, 31 – at Dhaka Medical College Hospital this morning.
Their bodies were burned and they suffered an in instant death in the blast. The bodies were being kept at Dhaka Medical College morgue.