Probe body formed to investigate irregularities in Ducsu polls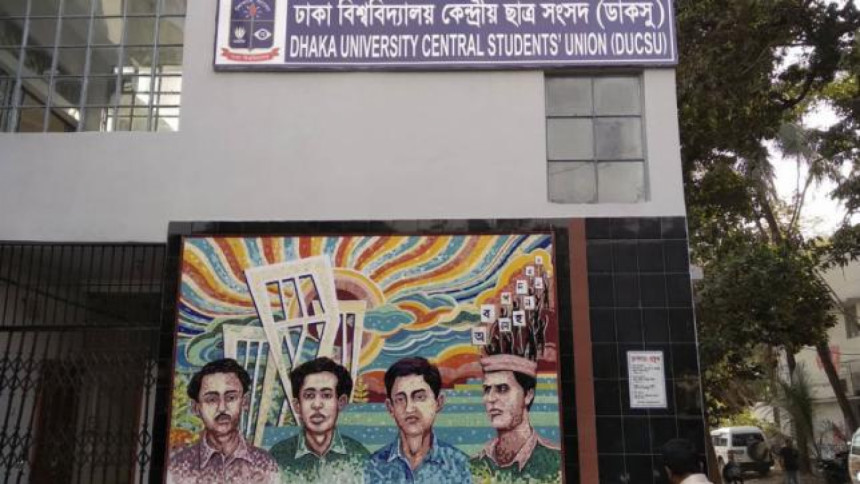 Dhaka University (DU) today formed a seven-member probe body to investigate the allegation of irregularities took place during the recently held Dhaka University Central Students' Union (Ducsu) and hall union elections.
DU Vice-Chancellor Prof Md. Akhtaruzzaman formed the seven-member probe body headed by Supernumerary Professor Sajeda Banu and the committee has been asked to submit its reports by seven days.
Four students of the DU, who took part in the March 11 Ducsu and hall union polls as independent candidates, went on hunger strike on March 12 unto death bringing the allegation of ballot stuffing and vote rigging.
On March 16, the students ended their hunger strike based on the assurance of the authorities to make the Ducsu electoral process more transparent and credible.
The authorities sat with the students when they were observing the hunger strike where some candidates submitted evidence of irregularities to the authorities in supporting their allegation of the irregularities.
After 28 years, the Ducsu election was held on March 11 but five panels except Bangladesh Chhatra League boycotted the polls bringing the widespread allegation of vote rigging and ballot stuffing.
Nurul Haque Nur a quota reform leader won the vice president post of the Ducsu while the BCL leaders bagged a total of 23 posts out of 25, including general secretary and assistant general secretary.
All the opposition panels have rejected results of the polls and went on movement demanding fresh election to the Ducsu.