No Baishakhi events after 6pm: Home Minister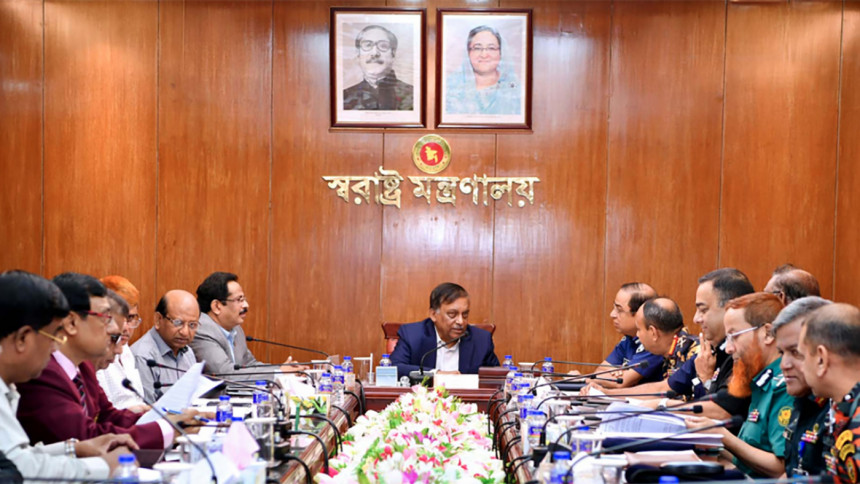 Home Minister Asaduzzaman Khan today urged all concerned to refrain from arranging any cultural programme after 6:00pm on the day of Pahela Baishakh celebration on April 14 for security reasons.
"The law enforcement agencies will remain vigilant so that no one can continue any programme at open places after 6:00pm and no one will be allowed to enter the programme after 5:00pm," he told journalists after a meeting at his office in the capital.
Public security division secretary Mostafa Kamal Uddin, Inspector General of Police (IGP) Dr Javed Patwary and chiefs of different police units as well as intelligence agencies were present at the meeting.
The minister said the meeting decided to ban the use of Vuvuzeala and masks on faces during the 'Mangal Shovajatra', a mass procession that takes place at dawn on the first day of the Bengali New Year.
The government has arranged tight security across the country including Ramna Batamul, Rabindra Sarobar, Hatirjheel, Bangabandhu International Conference Centre (BICC) and other public gatherings for smooth celebration of the Pahela Baishakh, said the minister.
"We have taken all measures to ensure a fool-proof security for smooth and peaceful celebration of the traditional Pahela Baishakh…law enforcement agencies have been asked to beef up security at celebration venues," he said.
The minister said adequate numbers of closed-circuit cameras and watch towers would be installed on all the important spots with deployment of additional law enforcement agencies on the day to avert any unwanted incident.
Dhaka Metropolitan Police (DMP), Rapid Action Battalion, Special Branch of Police, Criminal Investigation Department and Plain Clothe as well as Battalion Police will be deployed and metal detector archways would be placed at all the major celebration venues on the day, he said.
He said authorities will monitor the social media like Facebook, Twitter and YouTube to avert misuse of those social media.
The minister said mobile courts, petrol teams, surveillance teams and helicopters would monitor the Baishakhi programmes to avert untoward situation. Besides, fire service rescue teams will be deployed at different points.