Rabeya opens her eyes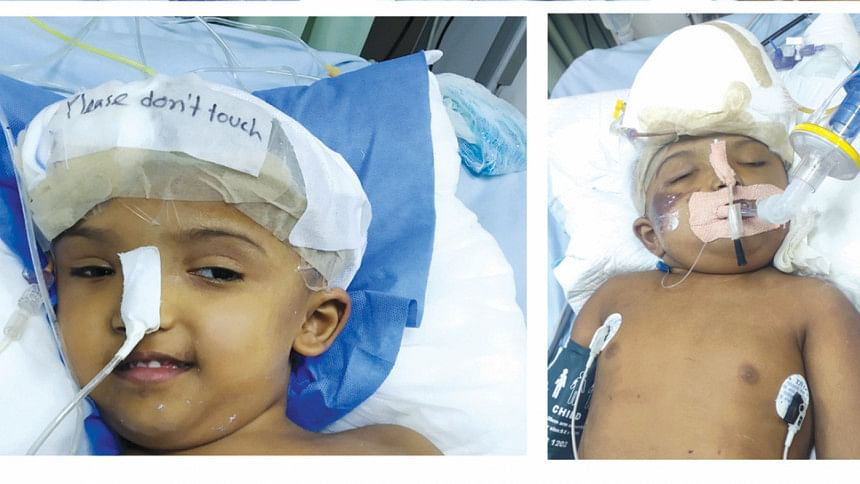 Rabeya, one of the conjoined twins separated after mega surgery in Dhaka's Combined Military Hospital, has opened her eyes.
Rabeya has opened her eyes yesterday, but her sister Rukaya is still unconscious, Rafikul Islam, father of the twins, told The Daily Star today.
The 33-hour-long operation to separate the sisters started at July 31, where 100 doctors from Bangladesh and 32 from Hungary took part.
This operation is a milestone in the subcontinent, Dr Samanta Lal Sen, the national coordinator at the National Institute of Burn and Plastic Surgery of Dhaka Medical College Hospital (DMCH), told The Daily Star.
Regarding Rukaya being still unconscious, Dr Samanta said that a bit more time is still required.
Prime Minister Sheikh Hasina herself took the responsibility of organising the operation, Dr Samanta added.
Inter Service Public Relations (ISPR) also hold a press briefing today to announce the success of the mega operation.