Govt may relocate Old Dhaka's chemicals to Kadamtoli, Tongi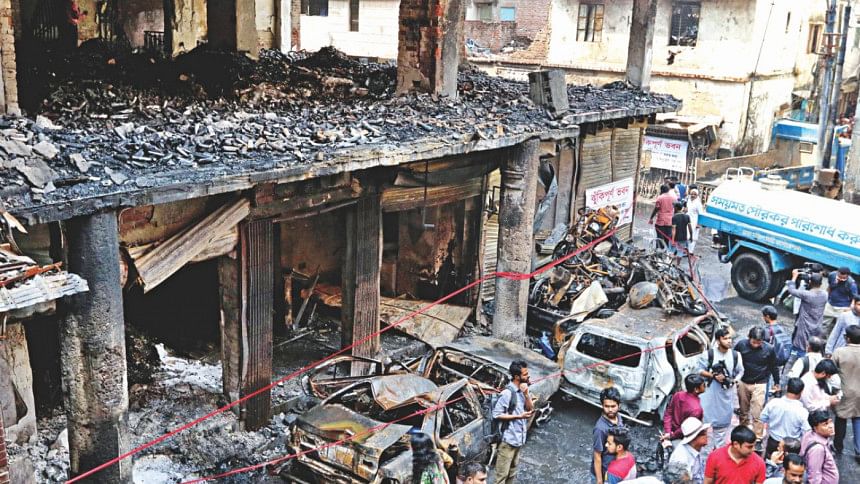 The chemical substances of Old Dhaka may be relocated to the capital's Kadamtoli and Gazipur's Tongi.
About 12.17 acres of land in Tongi and Kadamtoli can be used in this purpose, Industries Secretary Md Abdul Halim said while talking to reporters after a meeting with the chemical businessmen of Old Dhaka this afternoon.
The businessmen can store the chemical substances there inside makeshift structure until any permanent structure is made, the secretary said.
The development came following a fire that claimed lives of 69 people in Chawkbazar of Old Dhaka on February 20.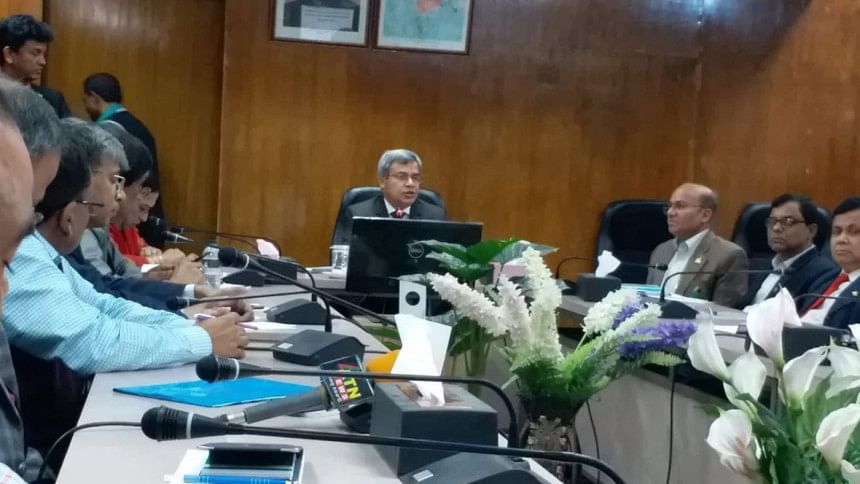 A devastating fire broke out at Old Dhaka's Chawkbazar area around 10:40pm on February 20, leaving 67 people dead on the spot and many others injured.
The victims are mostly pedestrians, people travelling on rickshaws and cars, residents of the buildings as well as owners and staff of the shops and warehouses at the buildings.
The Chawkbazar fire, which sparked from a chemical warehouse, is the second deadliest chemical-fueled fire in the country after the 2010 Nimtoli incident.
Two of the injured victims died later.