Chawkbazar Fire: 11 of the dead identified thru' DNA test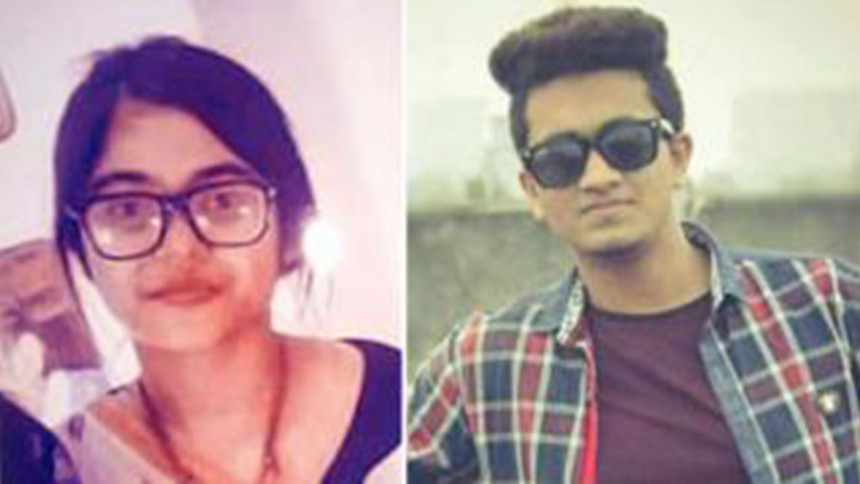 The CID's Forensic DNA Laboratory has so far identified 11 bodies, burnt beyond recognition in the fatal Chawkbazar fire, through DNA tests.
Of them, eight were handed over to the victims' relatives yesterday.
Rumana Akhter, special superintendent of CID Forensic DNA Laboratory, said they cross-checked samples from 20 bodies with those of some people whose relatives had been missing since the February 20 fire incident.
A total of 48 people gave DNA samples to the CID.
Identification of the rest of the nine bodies, now at morgues of different city hospitals, might take around two more weeks, Rumana told The Daily Star yesterday.
The 11 identified victims are Fatematuz Zohra, Nasrin Jahan, Saleh Ahmed, Mohammad Ibrahim, Enamul Haque, Tanzil Hasan, Mohammad Shaheen Ahmed, Ahsan Ullah, Dulal Karmakar, Nuruzzaman Hawlader and Nurul Haque. 
The bodies of Ibrahim, Dulal and Nurul would be given to their families today as they would travel to the capital from other districts, said Chawkbazar police.
Rumana said they sent a report to the investigation officer of the case, which was filed in connection with the fire incident.
The chemical-fed fire had spread through five buildings in Chawkbazar, claiming 71 lives.
Firefighters said they recovered 67 bodies from the spot. The four others died at Dhaka Medical College Hospital while undergoing treatment.
In 2010, a similar fire in Old Dhaka's Nimtoli had claimed 124 lives, raising serious concerns about the safety measures in the heavily crowded old town. Chemical warehouses have been set up in many residential buildings there.
The government has been conducting a drive against illegal businesses in Old Dhaka.
Meanwhile, a mobile court of Rapid Action Battalion yesterday snapped the power supply to 16 establishments in Old Dhaka's Sowari Ghat area for illegally storing flammable chemicals and fined Tk 10 lakh in total.
Rab Executive Magistrate Sarwoer Alam, who led the drive, said they also seized 110 tonnes of illegal materials that were stored in the warehouses for manufacturing polythene.