New Market closed till further notice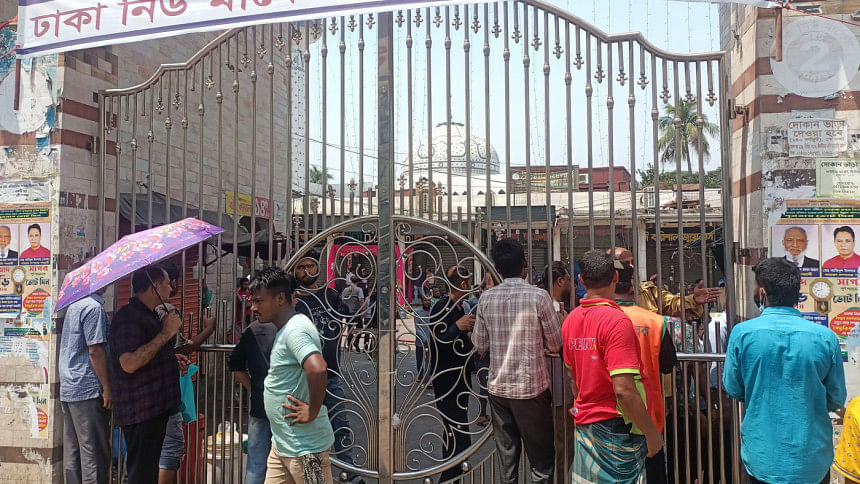 New Market will remain closed until further instructions as a fire ripped through the adjoining Dhaka New Super Market early this morning, a few days ahead of Eid-ul-Fitr.
New Market Business Association made the announcement, Md Bhulu, a security official of the market, told The Daily Star.
Shops at Chandni Chowk and Gausia markets are also closed at present, Md Bhulu said.
The fire broke out at the market around 5:40am. Thirty firefighting units brought the blaze under control at 9:10am, said Fire Service and Civil Defence Director General Brig Gen Md Main Uddin.