Rab arrests 7 members of militant group
Rapid Action Battalion (Rab) claimed to have arrested seven members of the militant group Allah'r Dal from Dhaka's Dakkinkhan area.
The arrestees are: Abdul Hannan (49), Mehedi Morshed Polash (28), Sohel Hossain (31), Hasan Mahmud (35), Nazmul Hasan Raju (24), Rezaul Islam (31) and Robiul Islam (30).
Acting on a tip-off, a Rab team arrested them around 8:30pm yesterday along with some extremism-provoking books and literature and mobile phones, said Lt Col Shafi Ullah Bulbul, commanding officer of Rab-1.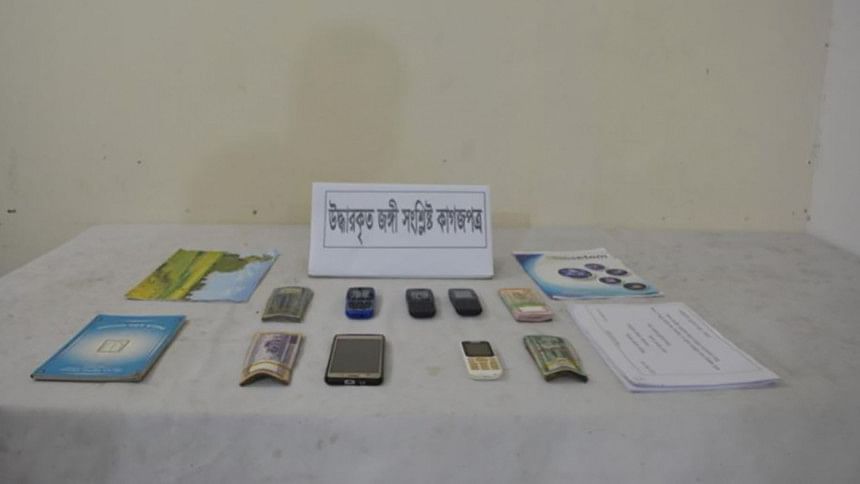 During primary interrogation, the arrestees admitted to being members of the militant group, he claimed.
The group does not believe in the country's democratic system and constitution. Their main aim is to create anarchic situation and destroy communal harmony in the country through subversive activities, the Rab official said.