Medical board formed for DU rape victim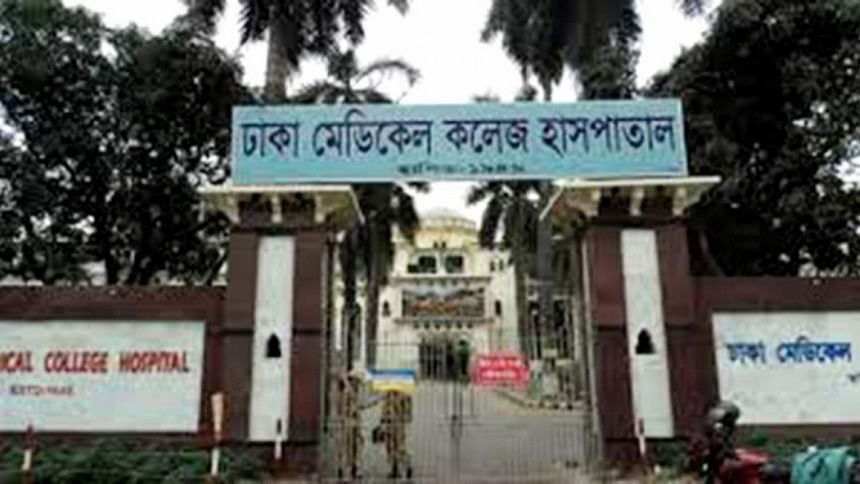 Dhaka Medical College Hospital (DMCH) authorities today formed a medical board for providing better treatment to a Dhaka University student who was allegedly raped in the capital's Kurmitola area last night.
"A medical board has been formed for her better treatment and counselling," Dr Bilkis Begum, chief of One-stop Crisis Centre (OCC) of DMCH, told The Daily Star.
Besides, a forensic test on her has been conducted but the result of the test is yet to come, the doctor said.
Dr Bilkis also said the girl is still traumatised and even, she cannot remember the total incident of the rape whether there were more people involved in the rape. 
The doctors found several injury marks on different parts of her body, including throat, as she was tortured.
Meanwhile, the police have been able locate the spot where the victim was raped based on her statement, Kazi Shahan, officer-in-charge (OC) of Cantonment Police Station, told The daily Star today. 
WHAT HAPPENED YESTERDAY?
Immediately after the incident, her fellow students and several DU employees brought her to Dhaka Medical College Hospital around midnight and got her admitted there last night.
The incident happened while victim, a second-year student of the university, was walking from Kurmitola bus stop to a friend's house in a nearby area around 7:30pm yesterday.
Soon after getting down from the university bus, someone grabbed her from behind, gagged her and took her to an isolated place nearby. She was raped and tortured there, some of her friends said, quoting the victim.
She felt severe pain in her left leg, according to her fellow students.
Assistant Sub-inspector Abdul Kahan of DMCH police outpost yesterday said the 21-year-old woman, who appeared to be traumatised and disoriented at the hospital, told her fellow students that she fainted at the time and regained consciousness after 10:00pm.
She then called her friends who rescued her and brought her to the DMCH, he said.