Man killed in Munshiganj pre-polls violence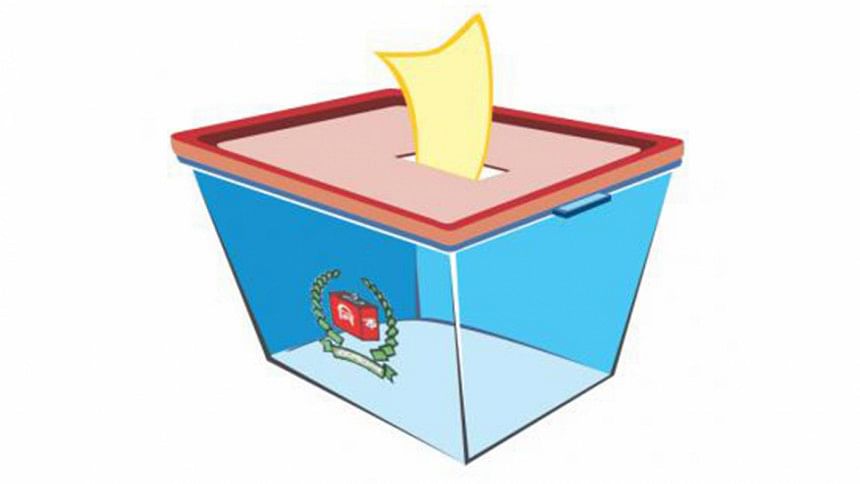 A ruling-party supporter was gunned down in Munshiganj's Gazaria upazila last night ahead of the union parishad elections scheduled to be held there this Saturday.
Md Hanif, 30, was gunned down in a camp of the local chairman candidate in Hosendi union around 9:00pm, our correspondent reports quoting Hedayetul Islam, officer-in-charge of Gazaria Police Station.
Also READ: 4th phase polls held in better atmosphere
Hanif was taken to Dhaka Medical College Hospital where he succumbed to his injuries.
Meanwhile, in another incident in Chittagong, another activist died while pasting posters in favour of the rebel Awami League candidate. However, police denied any link with polls violence.
Mohsin, 40, son of Late Ramzan Ali of Khatibnagar in the area, might have been strangled, said Shamsul Haque, a sub-inspector of Ranirhat police outpost in the upazila.
Rebel candidate Sirajuddaula Dulal claimed that Mohsin was killed by the supporters of his rival AL candidate Iqbal Hossain Chowdhury.
Police however said the murder might take placed following a dispute over the ownership of a tea stall.
In Mymensingh, a union-level activist of Jubo League sustained bullet injuries when he was campaigning for Awami League chairman candidate Abdullah Al Amin Biplob at Longair union in Gafargoan upazila around 10:00pm yesterday.
Injured Shafiqul Islam Sohagh Fakir is now undergoing treatment at Dhaka Medical College Hospital, reports our Mymensingh correspondent.
AL candidate Biplob alleged that the people of BNP candidate Abdul Hamid attacked Shafiqul to create anarchy in the area ahead of the election scheduled for June 4.
The BNP candidate however denied his supporters' involvement in the incident and said Biplob staged the "drama" fearing Hamid's popularity.