JS body recommends fining DNCC for pollution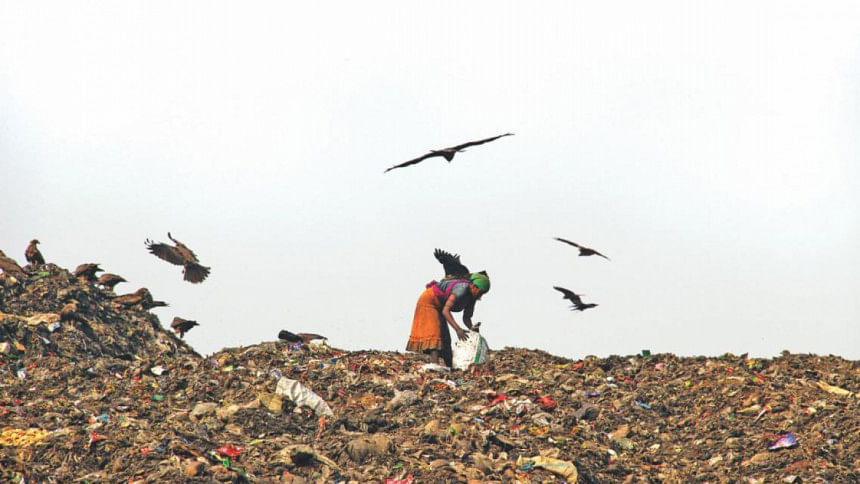 Parliamentary Standing Committee on Ministry of Environment, Forest and Climate Change today recommended fining Dhaka North City Corporation (DNCC) for polluting environment by keeping waste at Aminbazar landfill in Savar.
The parliamentary committee came up with the recommendation at a meeting held its parliament office this noon.
"There is a provision to realise fine for polluting environment. All are equal in the eye of law and thus the Dhaka North City Corporation cannot be given special benefit," Saber Hossain Chowdhury, president of the committee, told reporters.
Terming the dumping ground as illegal, Saber Hossain said Department of Environment has earlier wrote to the DNCC calling upon it to stop its waste dumping activities at the landfill but it did not put heed to this end.
The respective ministry informed that they would take its own course immediately in supporting to the recommendation, Saber Hossain, also an Awami League lawmaker, said.
In 2005-06 fiscal year, the waste dumping ground was set up on 50 acres of land fixing its duration till 20017 and the city corporation started dumping waste there in 2007.
Though the duration has expired, the work of dumping waste at the station is going on without expending its area, he said.