Transparency of Judiciary: Journos' access to courtroom must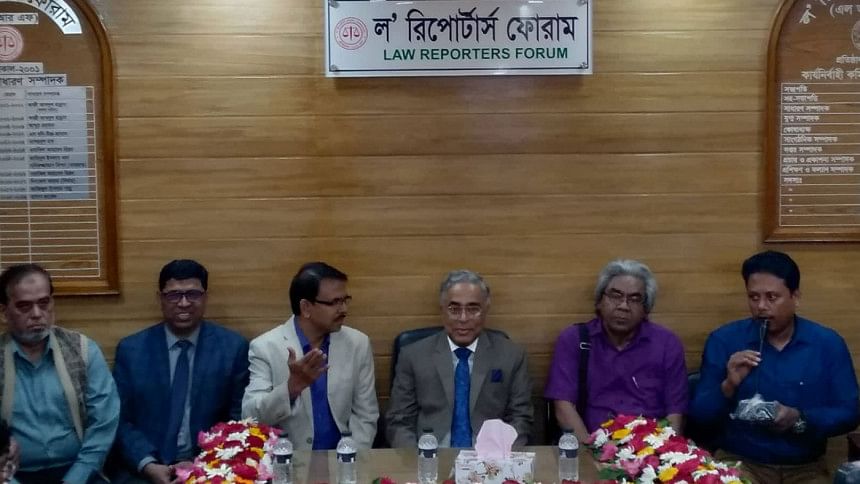 Chief Justice Syed Mahmud Hossain yesterday said journalists' access to the courtrooms has to be ensured to maintain transparency of the judiciary.
"I had attended a seminar at Ankara in Turkey, where it was being discussed that journalists will be allowed to enter courtrooms for transparency of judiciary. It is now internationally established that journalists' access to court premises and courtrooms should be ensured," he said.
The chief justice was speaking to reporters after inaugurating the renovated media room for Law Reporters Forum on the Supreme Court Bar Association premises.
Syed Mahmud Hossain hoped that the renovated media room will help reporters in discharging their professional duties on the Supreme Court premises.
SC Registrar General Dr Md Zakir Hossain, SCBA President Advocate Zainul Abedin, Additional Attorney General Momtaz Uddin Fakir, Senior Advocate AM Aminuddin, SC officials, LRF leaders and members were present at the inauguration ceremony.